Super Moderator
Staff member
Donator
Joined

Jun 5, 2007
Messages

6,223
I wrote this for a thread on another forum but figured it might be beneficial to member's on here.
I had a situation recently where a previous customer had his car in for some work and since it was over 2 years ago that I tuned the car we decided to give it a run on the dyno to check how it was running. Straight away I noticed the engine was pinking/detonating pretty bad. I got my timing light out and checked the distributor timing, I found that the distributor had been over advanced by 6 degree's!
I rang the owner and he informed me that some months ago his distributor packed in so he replaced it with a working second hand distributor and didn't think any more of it. Luckily in this case no engine damaged occurred as the car wasn't driven much but it got me thinking about how many other people replace distributors without giving a taught as to where the distributor should actually be positioned.
I've often heard people say to position distributor so that the fixing bolt is center of slot to set timing correctly. This is
NOT CORRECT
Any time a car comes in for mapping we set the base distributor timing at 16 degree's BTDC as per service manual. Now say that you end up changing distributor at some stage and the position you put it back on is at 20 degree's what you have effectively done here is add 4 degree's timing across your entire map, this can be
detrimental to your engine
.
So here is a guide for you to follow on how to set your ignition timing on a B series engine.
1. Run your engine until it's up to operating temperature.
2. Make sure your idle speed is as normal, a high idle will effect your timing values.
3. Locate the 2 pin service connector and bridge the 2 pins with a piece of wire.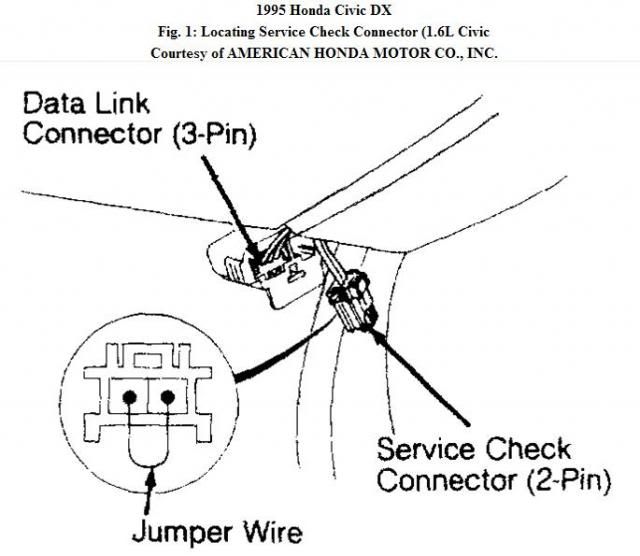 4. Connect your timing light to cylinder 1 spark plug lead.
5. On the stock crank pulley there is 4 marks total, The 3 marks closest together represent 14,16,18 degree's BTDC. The other mark is 0 degree or TDC. If you are finding it difficult to see the marks I would manually rotate crank until the 3 marks are within sight and then I would highlight the middle of those 3 marks which would be 16 degree's(what you will be setting base timing to).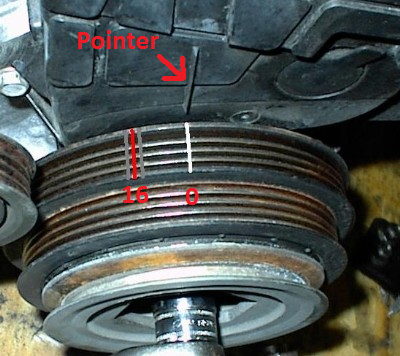 6. Point the timing light down at crank pulley and view where the middle mark(16 degree's) is in relation to the pointer on your timing belt cover. If it is not lining up loosen the 3 bolts on distributor and move it until the 16 degree mark lines up with pointer. Re-tighten your distributor bolts, disconnect whatever you used to bridge the service connector and your done.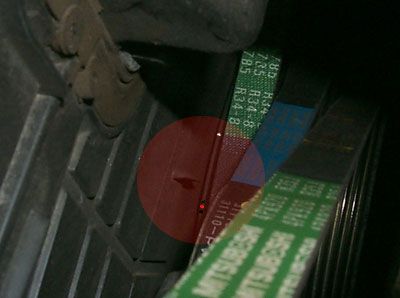 So next time you change a distributor please remember to set the distributor timing correctly.

Note:

If your car has been tuned using Hondata, Neptune, Ectune etc check with your tuner before setting your distributor timing as the service connector input may have been reassigned to control a different function.
Last edited: