After a good search on the internet I only found the DIP SWITCH SETTINGS DIAGRAM.
I could not find which setting is for Honda as the instructions are in japanese.
So for each tempt I had to hit 120MPH
I start from the first setting (SA-1 ), didnt work
2nd setting ( SA-2 ) didnt work either
after the 3rd tempt, on setting ( SA-3 )
IT WORKED
.
NOW IT GOES PASS THE 120mph mark
Checked the speedo using the GERMIN sat nav, ALL accurate
Below you will find all you need to have the HKS De-Limiter set for Honda JDM engines.
WIRING:
Red - 12V ignition feed
Black - Earth
Yellow - Speed sensor wire to ECU
White - Speed Sensor wire to loom
DIP SWITCH SETTINGS DIAGRAM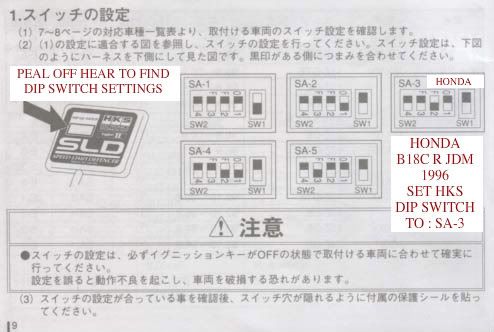 HKS SLD De-limiter Picture, download from google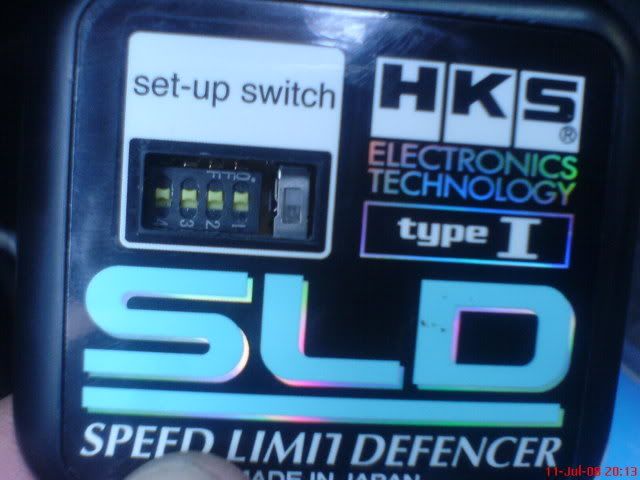 Last edited by a moderator: