Joined

Feb 11, 2019
Messages

148
Car(s)

EK9 Pre Facelift
Post 1
So after having my Renault Clio 200 for just under 2 years and loving it, i made the stupid decision to sell it for a MK5 Golf GTI with the DSG. To say I regretted the decision was a bit of an understatement and I still wish I kept that car now. Hindsight is a wonderful thing!
Anyways, I only had the Golf for 3 months ish. Yes it was an excellent car and was so easy to drive, the problem was going from a semi stripped out Clio with Recaros, bracing in the boot, a non res Scorpion exhaust etc to a comfy well insulated automatic was too much of a jump. I was 24 after all and it was too sensible. It was quicker but handled nowhere near as good as the Clio.
So I sold the Golf and picked up my EK9 from down south (I'm based in Doncaster). The car has an interesting back story. So its a 1997 Pre Facelift that has been in the UK since 1998. Yes 1998. I'm assuming its one of if not the first in the UK. The car originally came from Nagoya from a dealer that no longer exists according to Google Street View and has lived all its life in Kent area. Its been serviced at the same garage since 2003 until 2017 regardless of owner so I'm assuming the owners were all related (last names match). If anyone recognises the car, do let me know! I found a Honda Specialities forum Tax Disc Holder in the docs so it has been on forums in its life.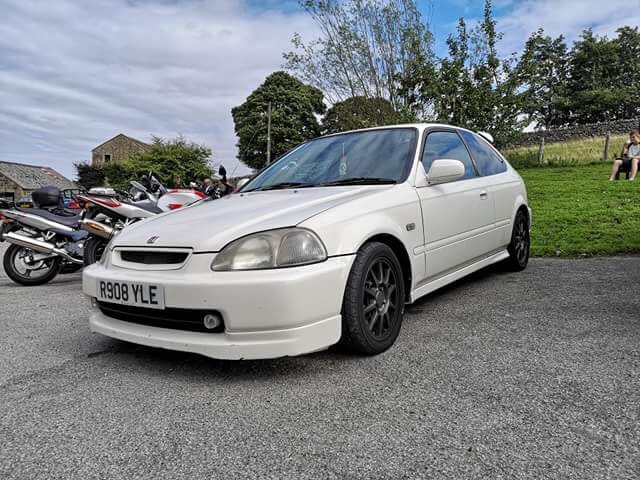 The car overall, has been great but with issues all along the journey since I picked it up that i'm guessing show its been neglected in the last couple years. I'll get into these in my next couple posts along with photos of its progress so far and the plans for it in the future!
Last edited: