Crank is at TDC so lining cams up. The marks seem to meet and the up marks are, well, up, but I kinda thought they would be more vertical if you know what I mean???
Can someone take a look at the pic. Wanna get the belt thrown on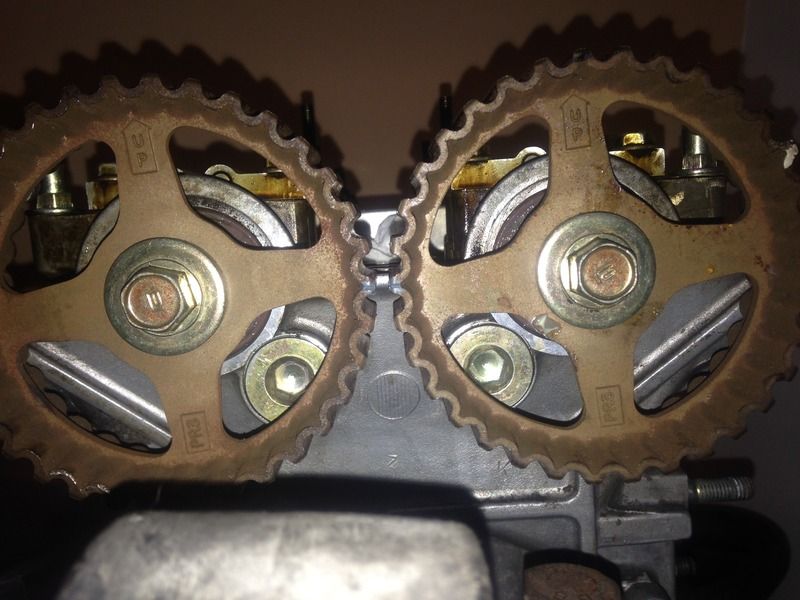 On another note after snapping 2 cam carrier bolts at 10ftlb (junk 2 low profile kit) I will NEVER buy any junk 2 **** again. Std torque value is 20ftlb, 2 were OK other 2 snapped at 10ftlb as was doing them in 2 stages. Utter cheese wank!!!!!