Joined

Jul 19, 2008
Messages

1,897
Item for sale: Honda Civic Type R EK9 K20 track/race car
Huge spec list
Reputation:
https://www.ek9.org/index.php?threads/irf.33269/
Pictures: Below. Will get more uploaded soon
Price: Contact me
Paypal: Accepted yes
Location: UK - Coventry
Description:
Please note rolling shell is available for sale complete with all panels, widened arches, k20 dc2 subframe setup, hubs, rear brakes, 12 point welded cage, Lexi windows, carbon rear bootlid, carbon bonnet, complete interior minus seats. Ideal for race series or a track car, Can easily get another B series swapped back in if you wish (to suit race class etc)
Contact me for more info. All parts are tested and used. All in good condition.
Worldwide shipping on all parts.
Engine/Gearbox - EKK2 K swap
AEM series 2 standalone ECU
K20a2 with around 40,000 genuine miles
Gearbox has Spoon 1.5way LSD with 5.062FD
Hybrid racing 70mm butterfly TB which tapers to knife-edged 76mm at the intake
Karcepts 70mm RRC adapter plate
RRC inlet manifold (port matched to TB)
K tuned race spec shifter cables
K tuned Radiator Hoses
Hybrid racing double-length radiator (Griffin radiator)
Hybrid racing fuel rail
Hybrid racing Cold air intake
Aeromotive FPR/K tuned braided fuel lines
Rcrew Exhaust manifold
Vision technica test pipe
3" custom exhaust with J's style backbox (dolphin tip)
EKK2 k swap (DC2 subframe, rack etc)
Walbro 255lph fuel pump
Mocal 19 or 21 Row oil cooler with thermo plate
(Can't remember exactly how big, but its big)
Hasport 70A engine mounts
Endyn catch can/breather (spares)
Suspension/Brakes
Spoon 4 pots, with Brembo discs and DS2500s
(Ignore the Wilwoods in pictures, old setup)
M&M honda (Ohlins) special type 3 coilovers
Fully Adjustable Toe arms
Skunk 2 front adjustable camber arms
DSS stage 2.9 driveshafts (as entry-level couldn't hack it)
Fully braided brake lines
ABS removed
Tilton adjustable brake bias valve
Fully rebushed suspension 2015
Extended hub lugs
Skunk2 rear LCA
J's racing fender braces (under front wings)
Interior
Fully stripped interior
Red Recaro SPG seats (amazing condition)
Recaro rails
Flocked dash
Full 12-point 'Custom cages' weld in roll cage, with tressles
Racepak IQ3 digital display (fully customisable, with GPS and lap timing)
K-tuned billet shifter
K-tuned billet shifter end stops
Lexan windows (front, rears and boot)
K-tuned K-swap ECU harness
Spoon rear brace
OEM ek9 front brace
OMP Corsica steering wheel
NRG quick release adapter
Battery relocated to behind passenger seat
Exterior
Rays Volk bronze 15" TE37s - 8JJ front and 7.5JJ rear
OEM EK9 wheels
J's racing carbon rear spoiler
J's racing carbon bonnet
Unbranded rear carbon boot
Custom fibreglass diffuser from RX7 - painstakingly cut/made by Andrew Baird himself
Custom made front and rear arches to fit the TE37's, all metal - NOT bolted on. Amazing job
OS Giken wind deflectors
Bonnet aerocathes
Spare OEM champ white facelift front grill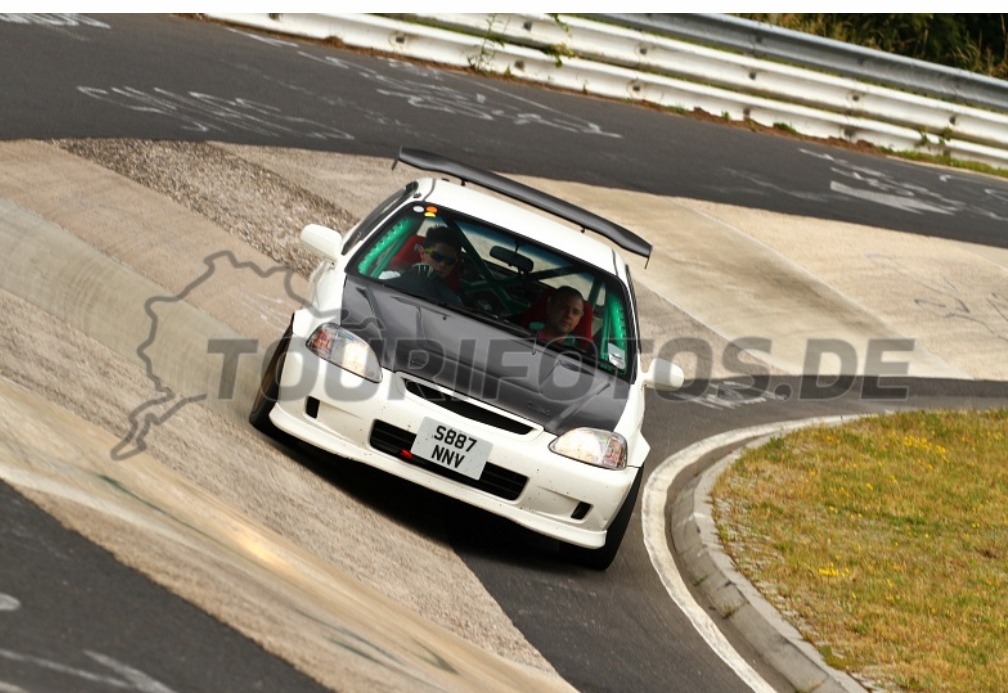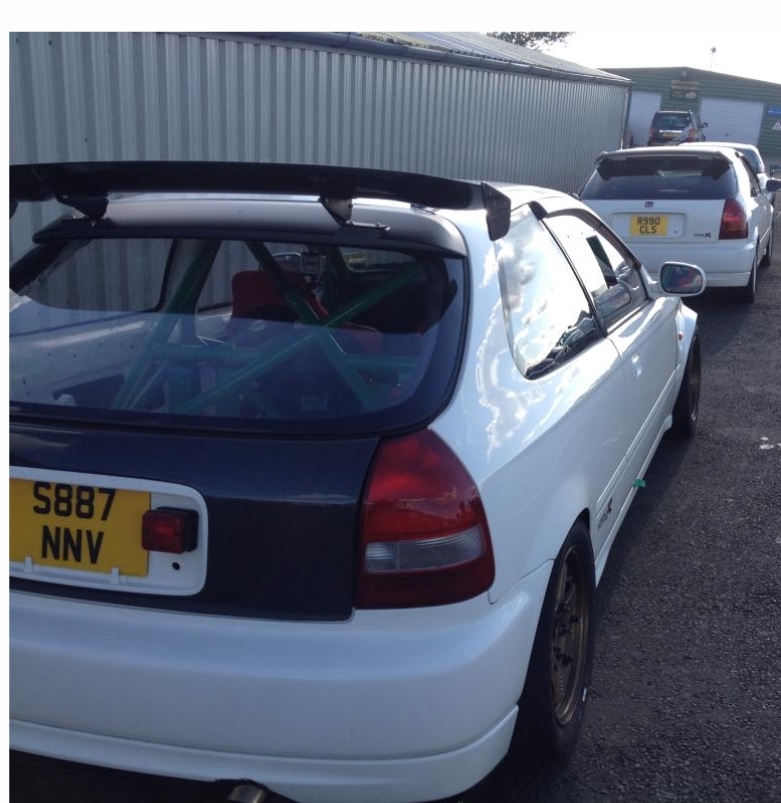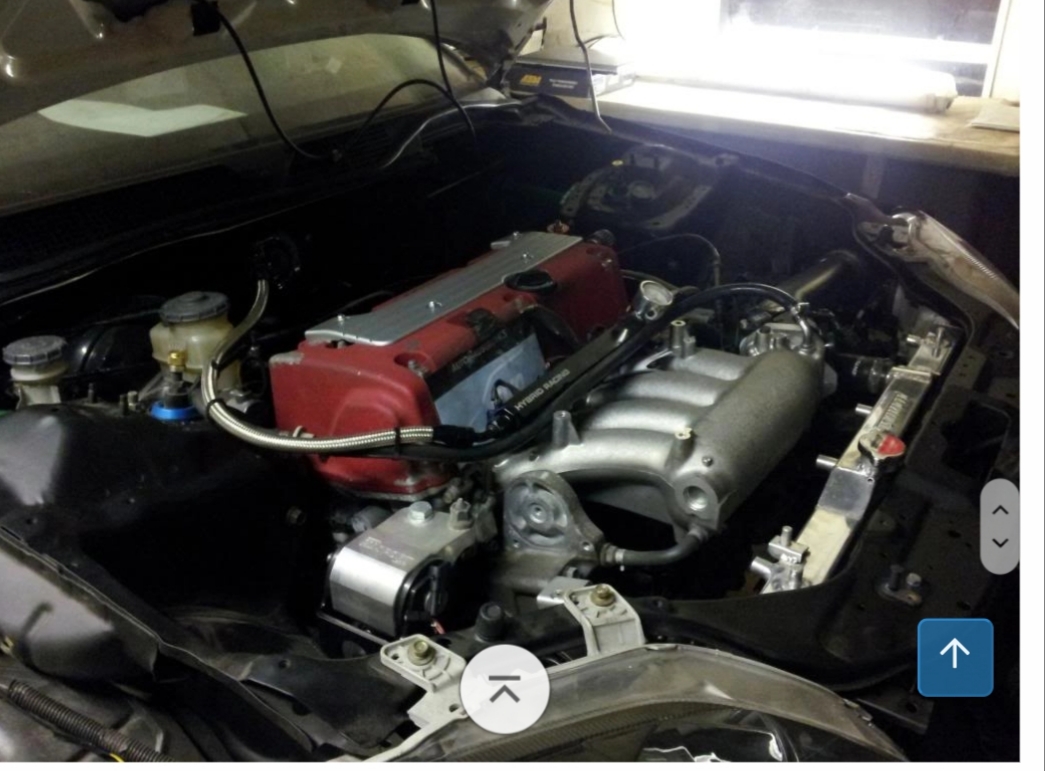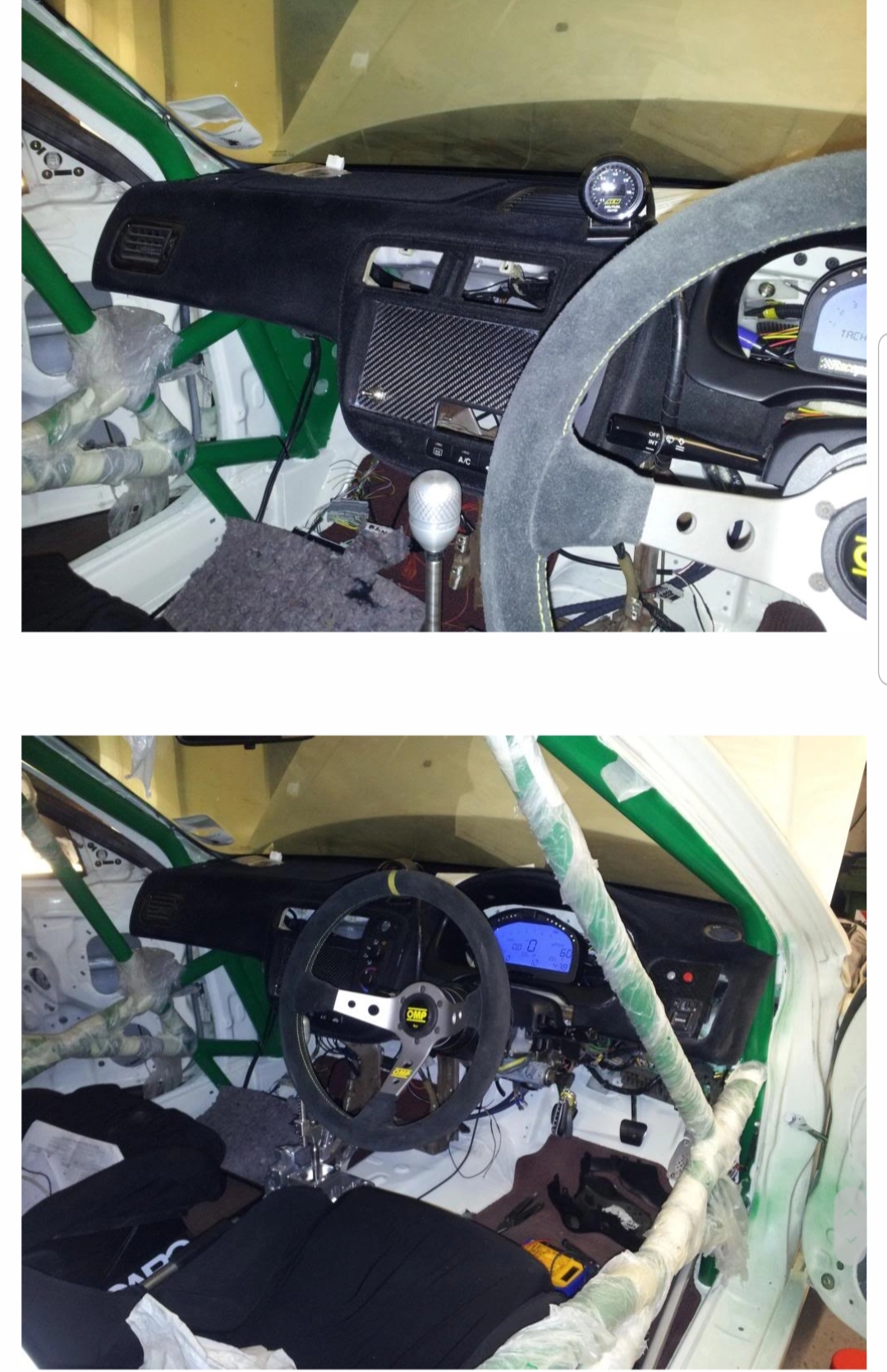 Ignore black seats. It now has Red Recaro spgs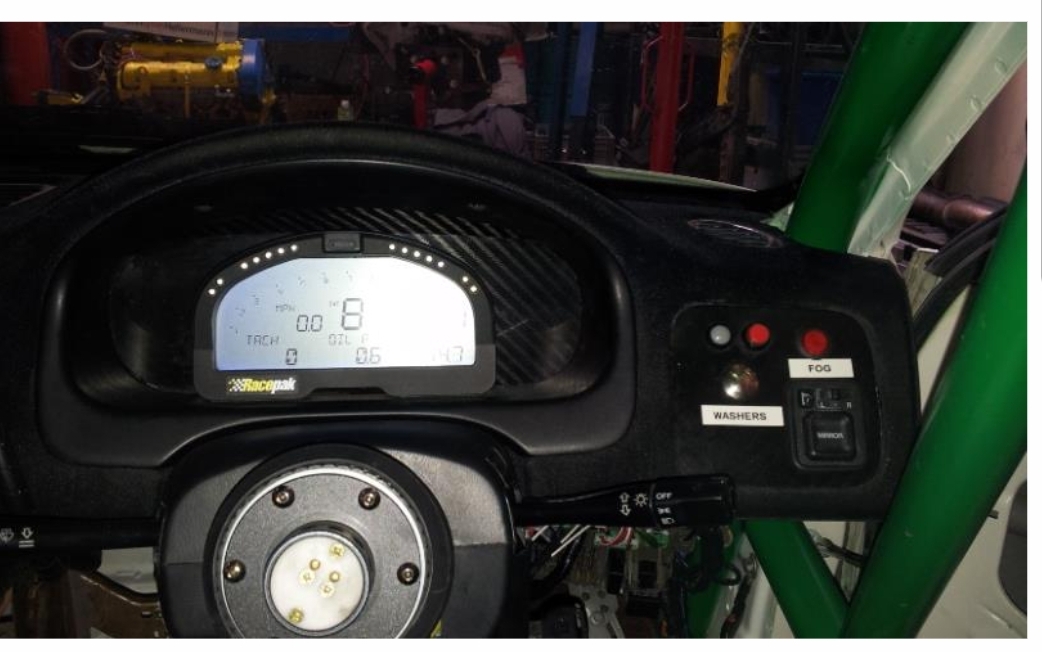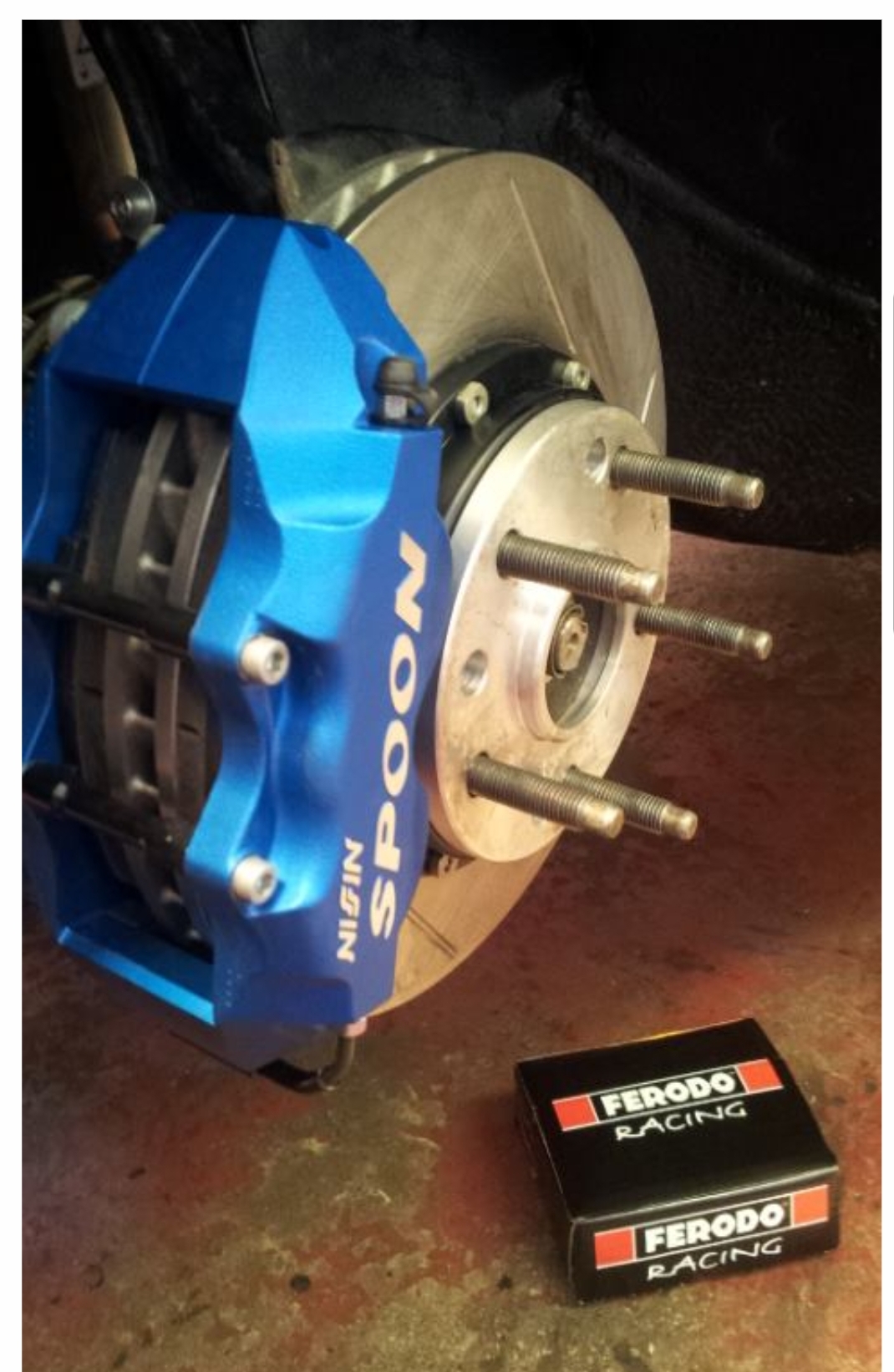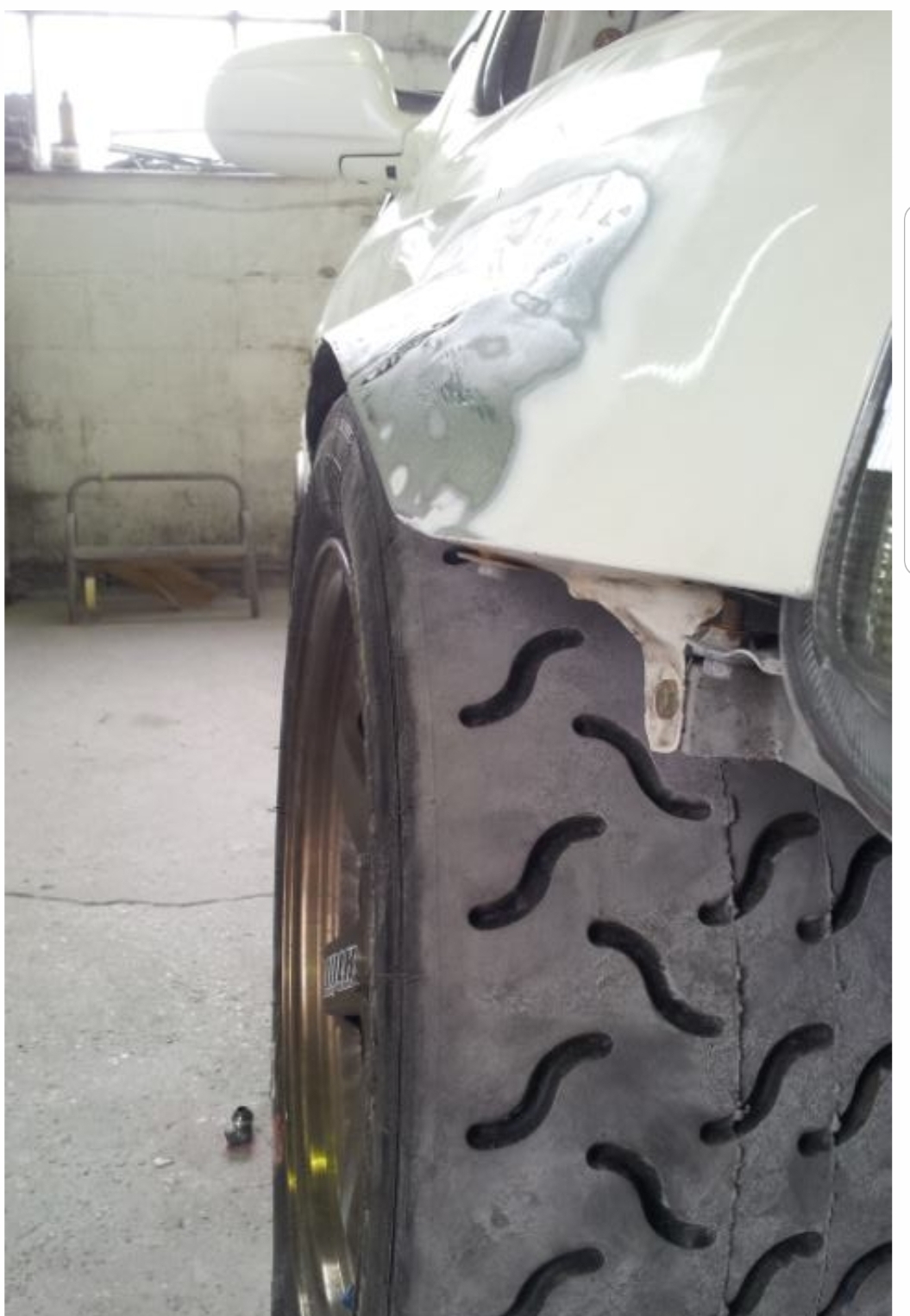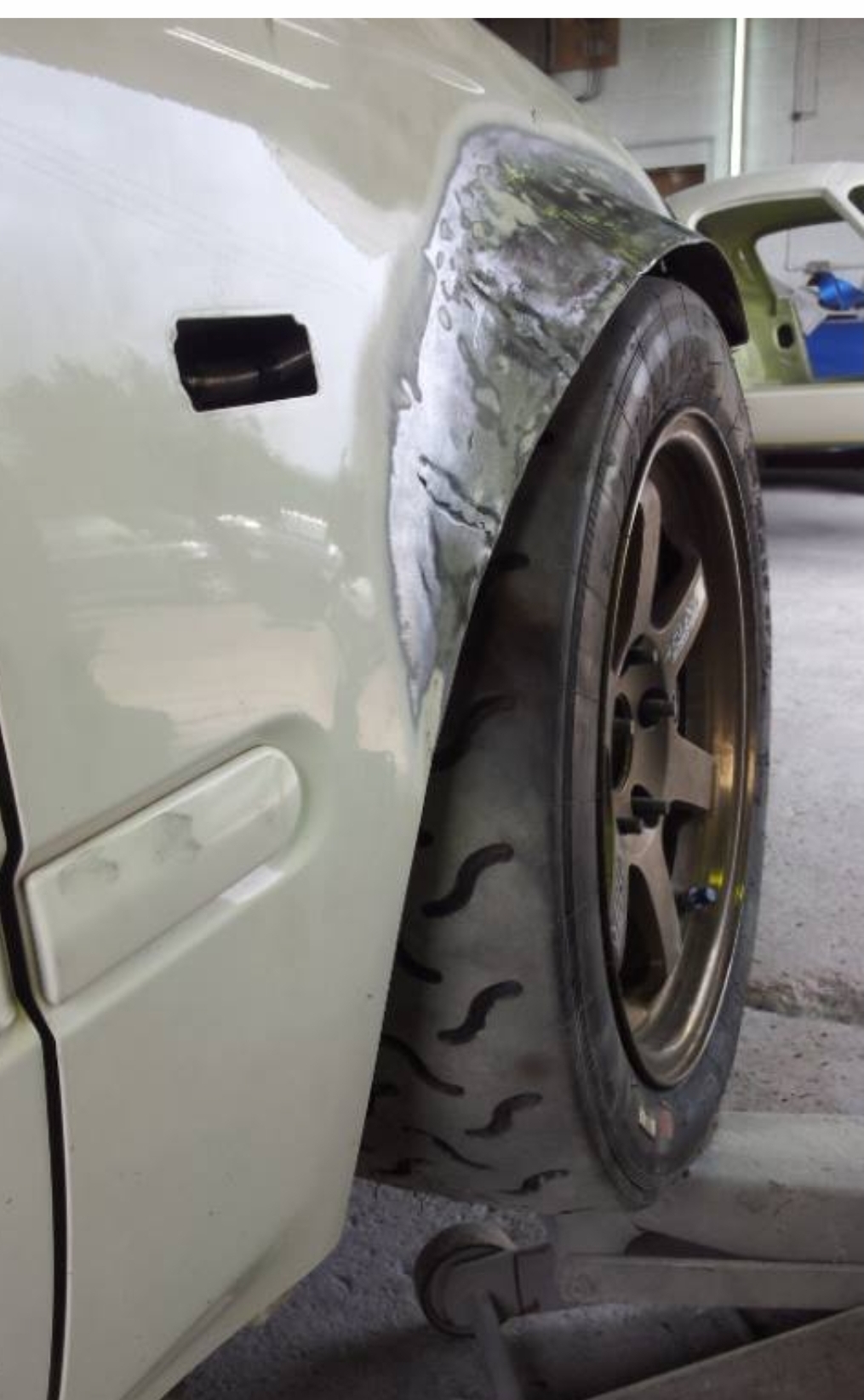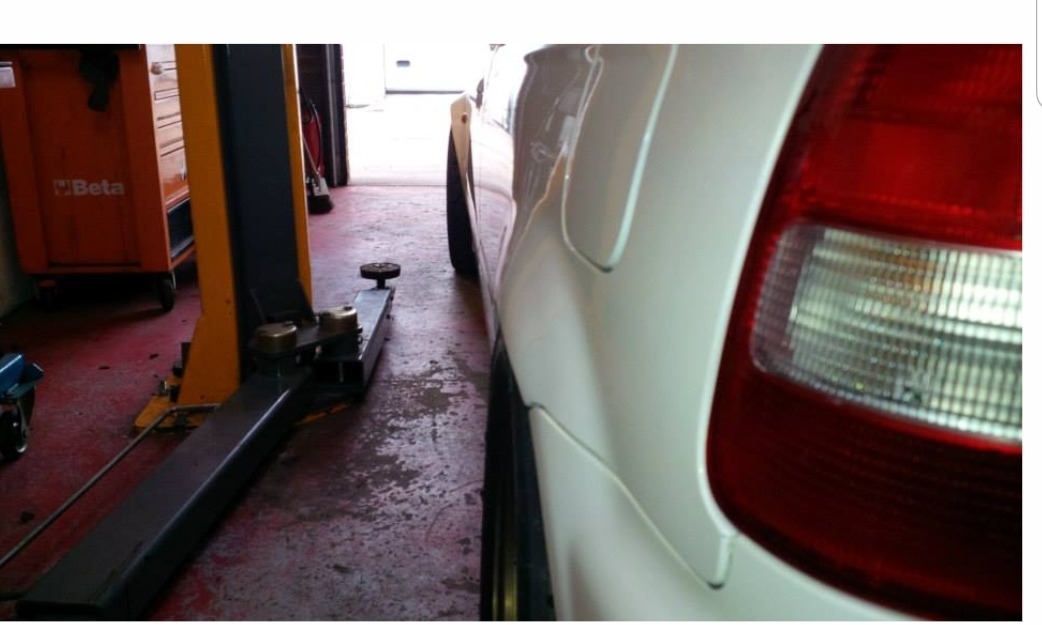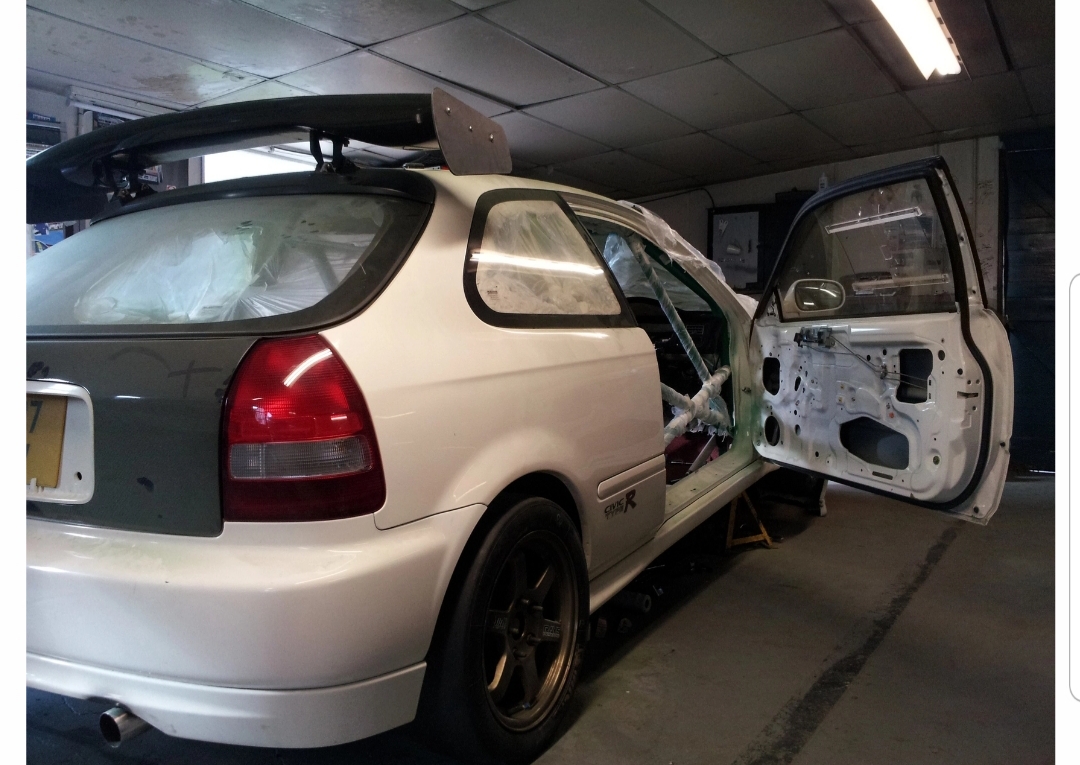 Last edited: