Heres another technical comparison for you EK9 fans.. at the weekend I had the pleasure of working on John M's YELLOW EK9. A very clean Facelift model.
Heres the engine spec..
*Carbon fibre intake airbox (ITG i believe)
*J's Racing Header!!
*GREAT quality custom de-cat pipe
*
SPOON
mid pipe
*SPOON N1 back-box (which sounded very nice!)
*Stock block
Freshly fitted:
*Skunk2 stage1 cams
*skunk2 valvesprings & retainers
*skunk2 cam pulleys
*hi-strength timing belt
*RC310cc injectors
*FP gauge
*Hondata S300 with show cover built in OBD2b connector
Im sure john will add anyting I missed

It was a very well looked-after EK9, very clean. I hopw johns gonna put some pics up


Dyno tuned on the Dynojet.
And heres a comparison to a totally stock EK9:
With a few more mods ant tuning this machine has the potential for 200whp/230bhp.

Proven Power.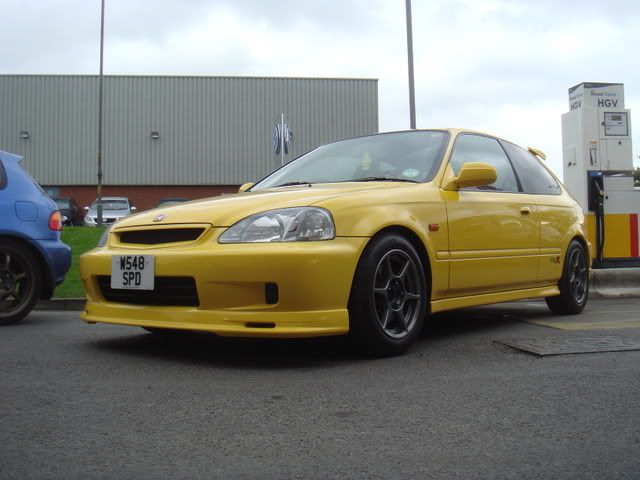 Last edited: