Joined

Oct 17, 2008
Messages

2,241
Car for Sale: 1997 Honda Civic Type R EK9 B18
Mileage: 90,000 miles on engine
Location: UK (South Birmingham)
Condition: USED
Modifications: Detailed below..
Price: PRICE UPDATE
£6950
. STUPIDLY CHEAP.
Pictures: See below..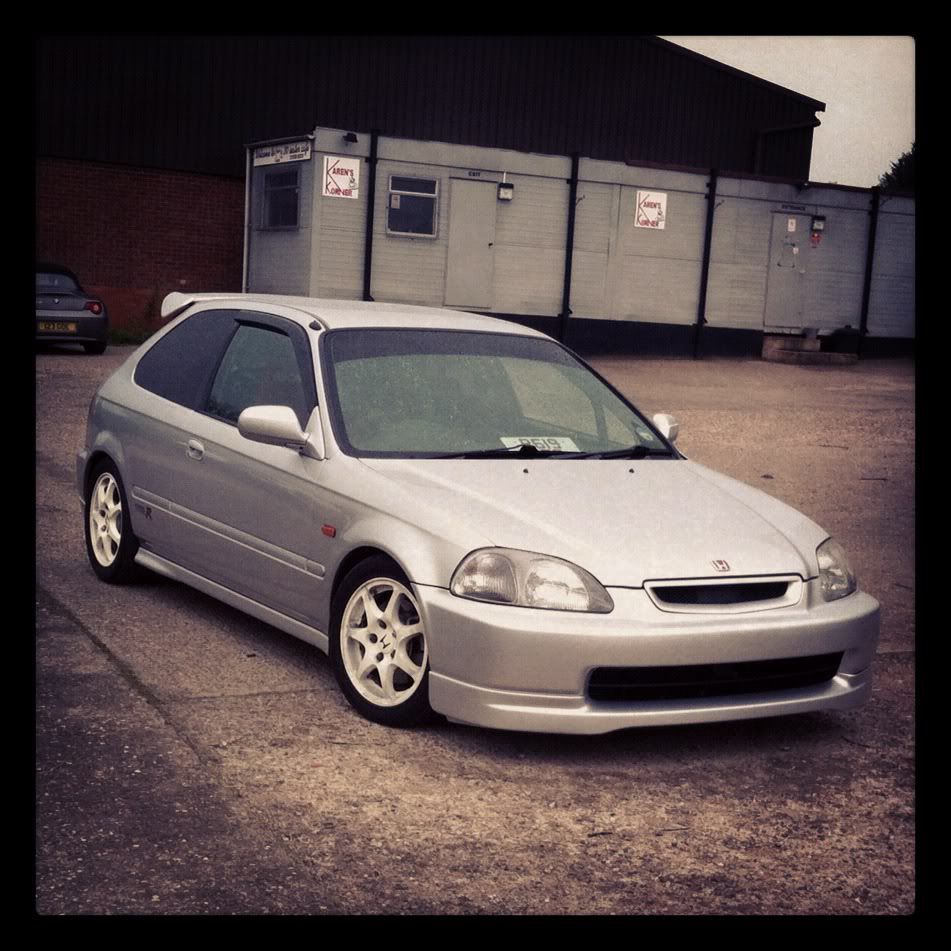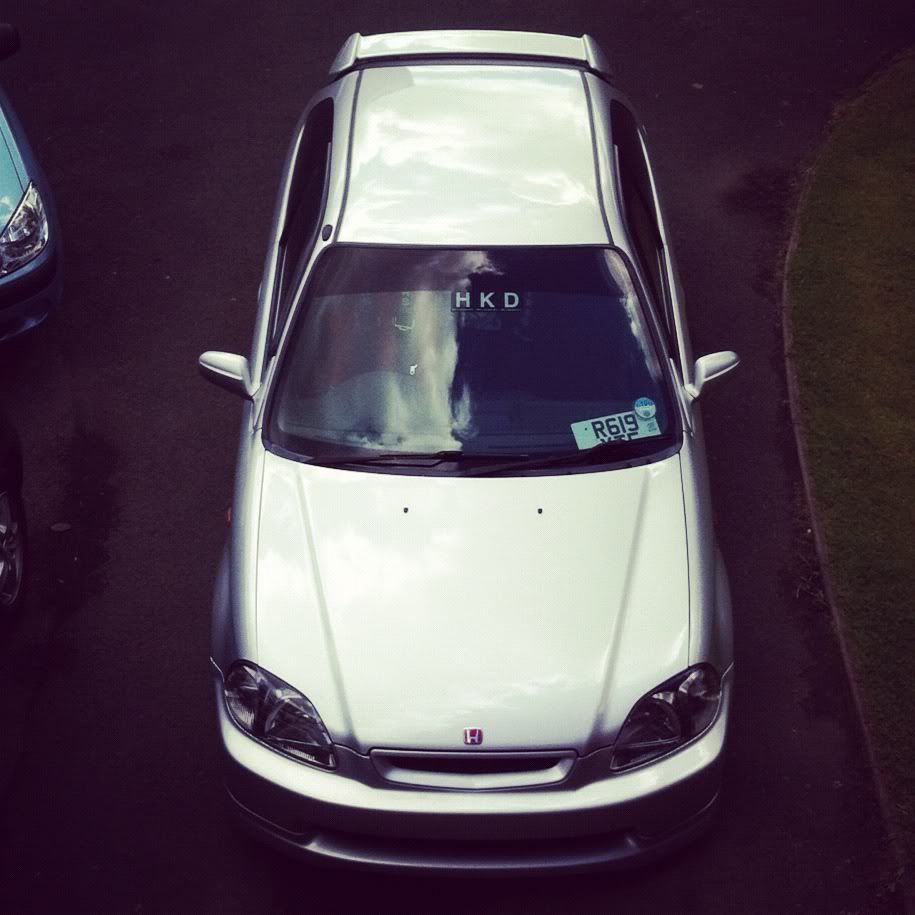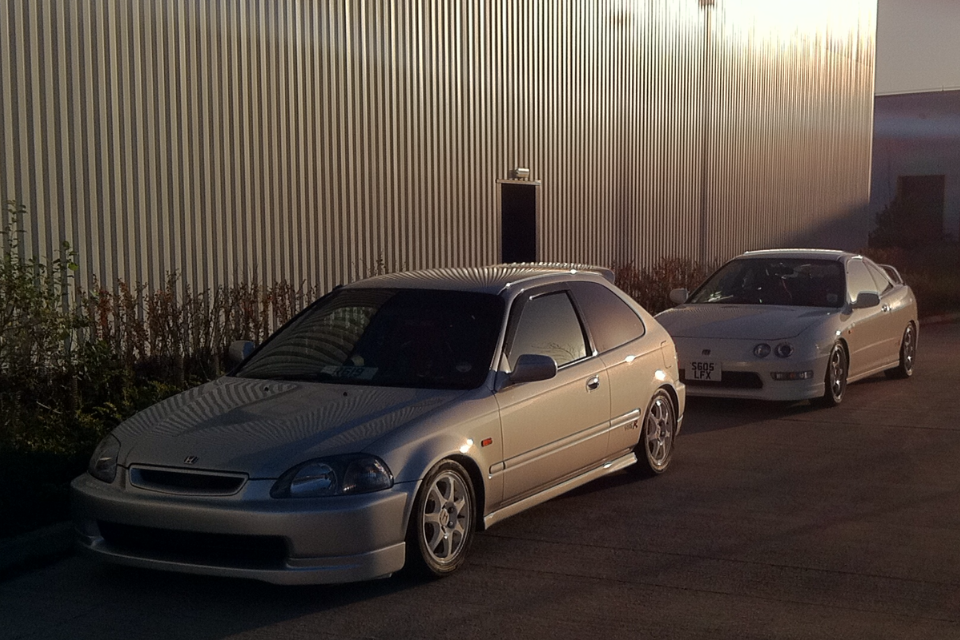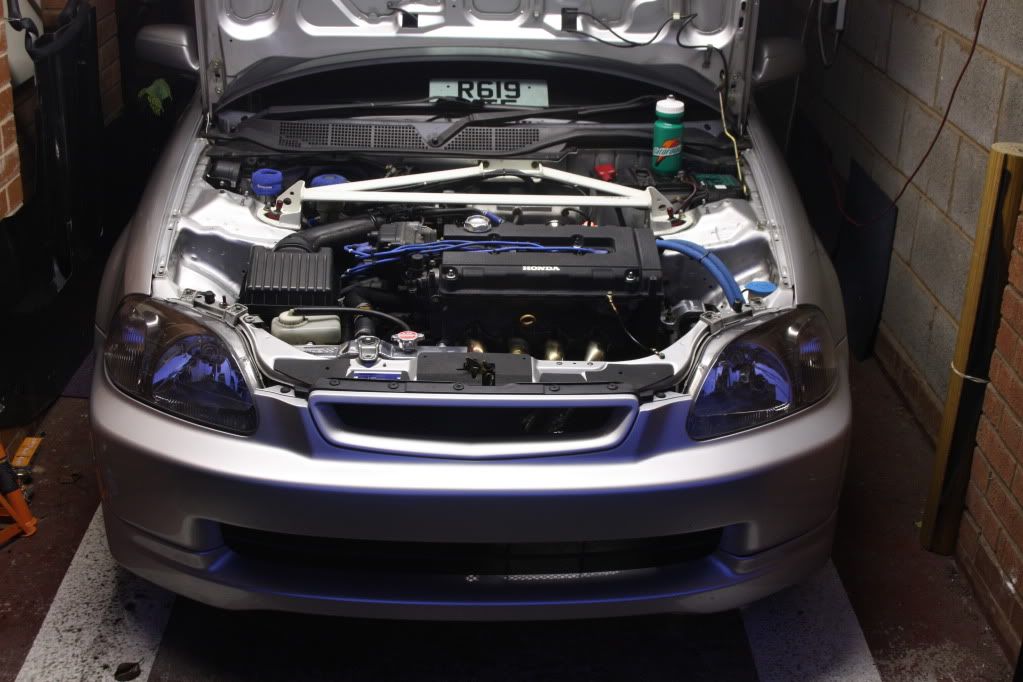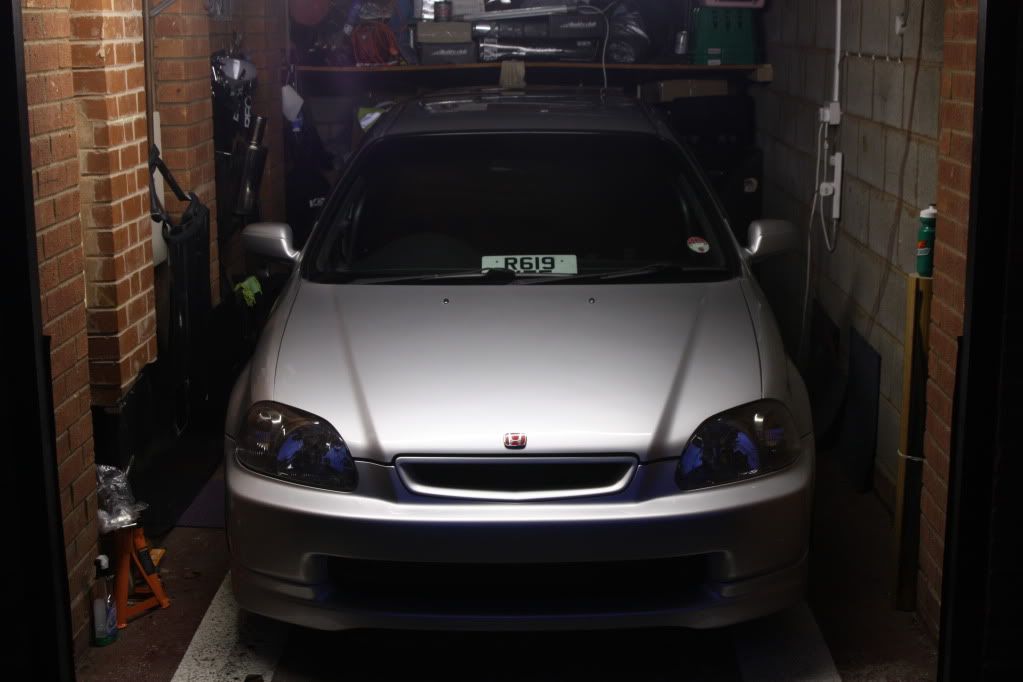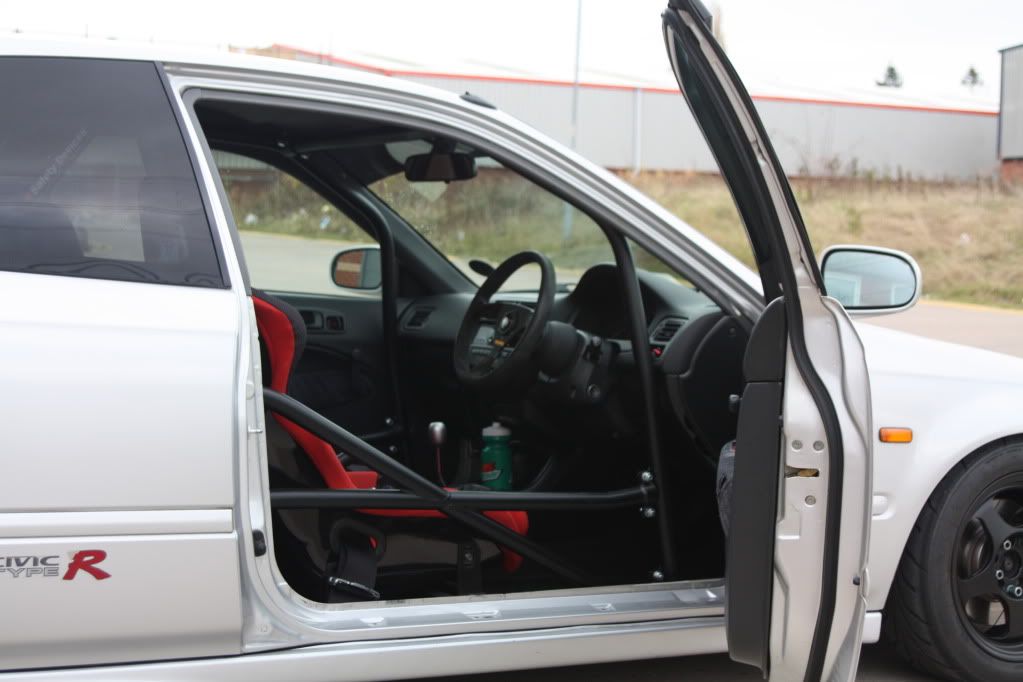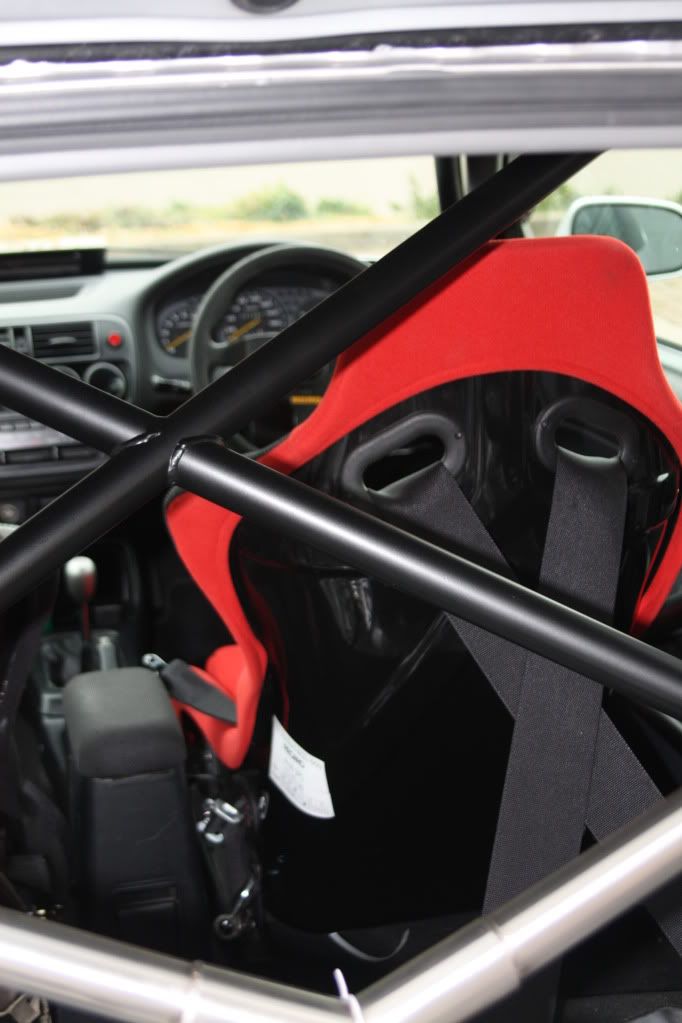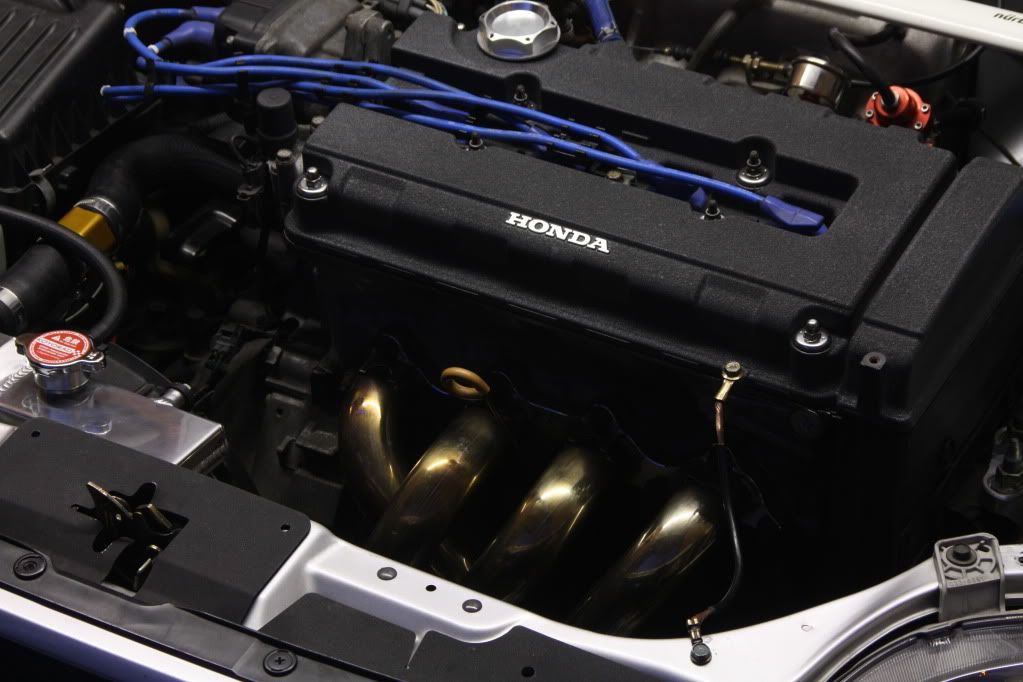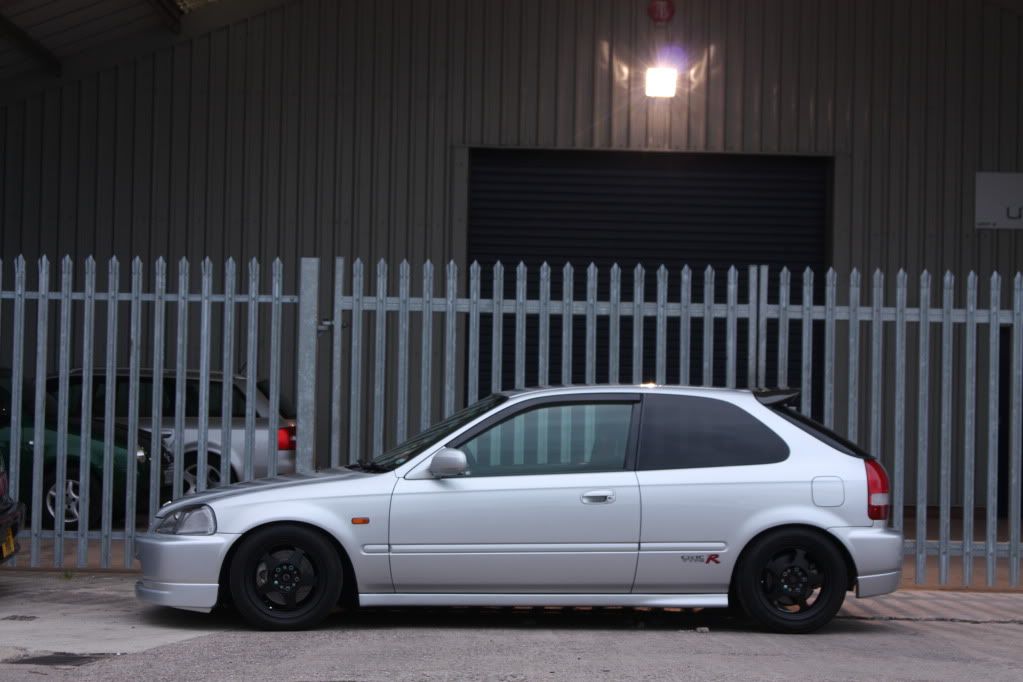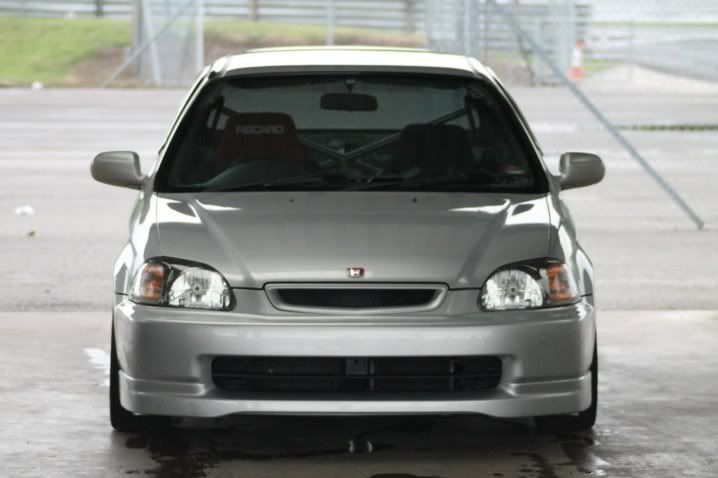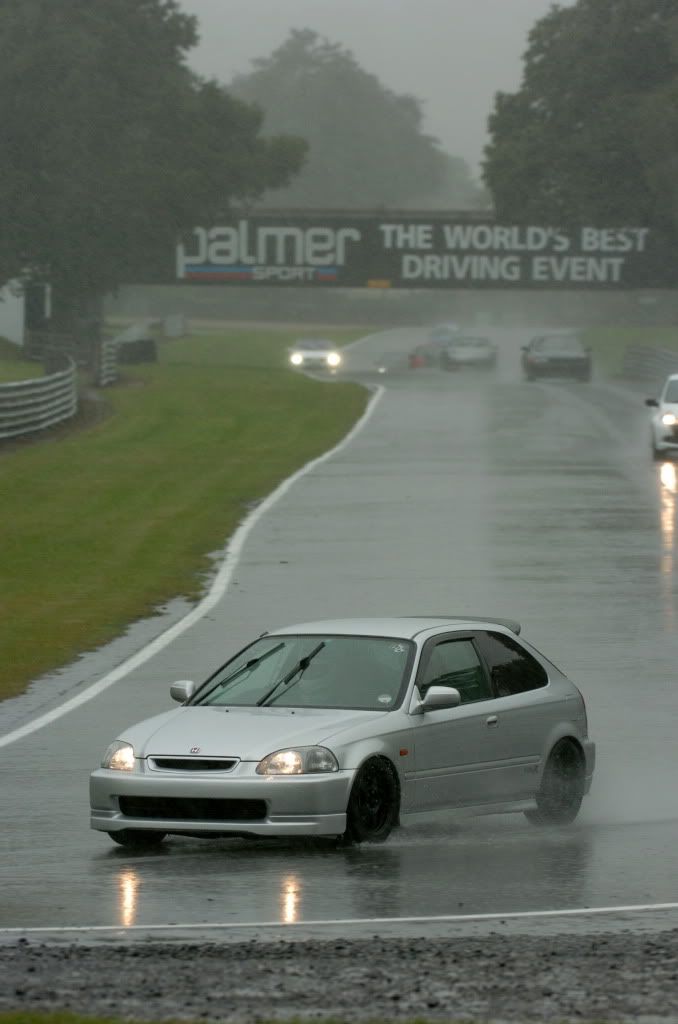 And now has this intake...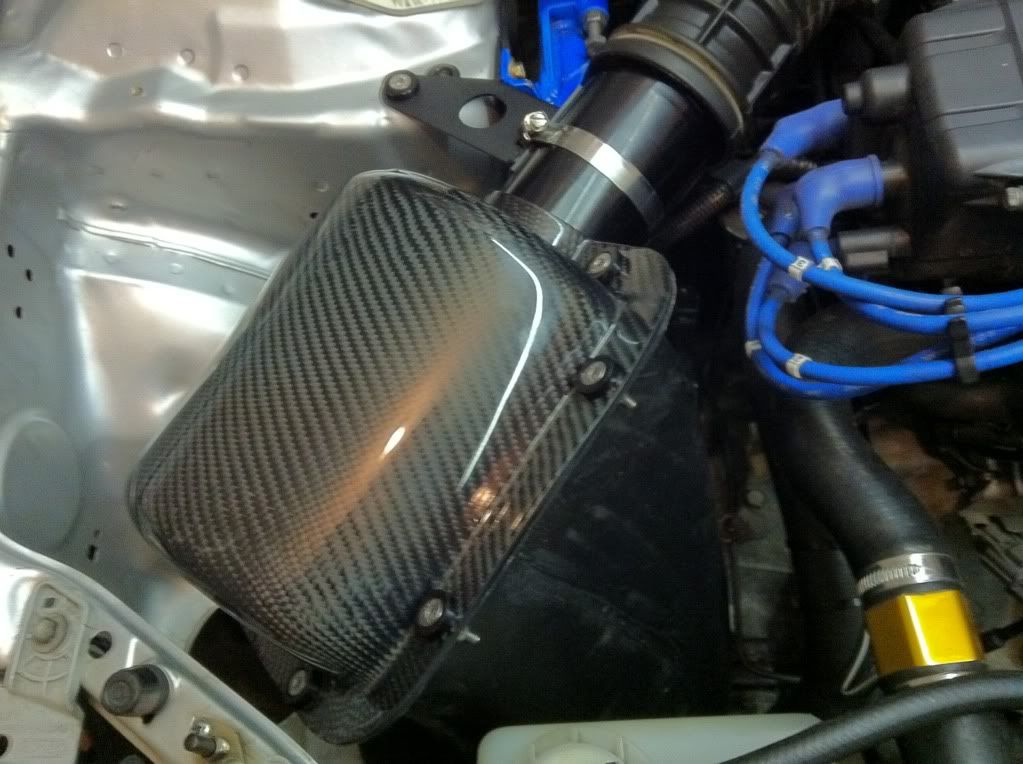 This is only a gauging interest as I think in a few months I may be forced to part with my baby
So i'm Seeing if the would be any interest. Having just bought a house spare money for a fun car just isn't there anymore. I may take it off the road and keep it but I cant be sure! (its looking unlikely)
Those off the forum's and those who know me will know how much time and money has been spent getting this car where it is now & it is a very capable car on track showing up alot of the bigger boys!! Its been maintained to a very high standard and garaged since it was built, Oil Changes every 1k at least.
Here is a quick list I had on my computer with all the mods (prices were purely so I could tally up what had been spent / value)
Item: 1997 VSM EK9, Very clean with freshly sprayed bumpers / spoiler. B18 Engine, Roll Cage, etc etc
Not sure on the mileage as a shell but its all been re-bushed & Undersealed etc.
engine is on about 90k but pulls very strong with no smoke / rattles & Gearbox has only covered about 1k since a full re-build with new gears / bearings / seals
The list:
Engine / Gearbox
B18C6 with around 90k (no proof of mileage) (£1000)
Part Smooth Rocker cover in a Grey / Black custom wrinkle finish (£50)
No smokes or knocks at all and pulls great
Skunk 2 Inlet manifold (£290)
Hondata thermal gasket (£50)
Mugen CAI Style Carbon Fiber Intake with Velocity stack (£295)
Nology Hotwires Ignition leads (£50)
Spoon ECU (£400)
TODA V2 4-2-1 Manifold (£1459.99)
TODA Lightweight Flywheel (£300)
Cambelt change less than 2k ago.
New Water Pump less than 2k ago.
VERY regular Oil Changes. With Fuchs Pro-S 5w40 with new filter everytime
Comes with 15 Litres of Gulf Competition 5w40 Oil enough for at least 3 Oil Changes (and gearbox oil) .
F1 Stage 3 Clutch (£150)
Custom 2.5 System with 2 silencers & Quiet exhaust – Perfect for UK Trackdays reading way under the 98db limit most UK tracks have. (£350)
PAS / AC / ABS Removed.
AEM Fuel Rail (£80)
AEM Fuel Pressure Regulator (£50)
Oddysey Race Battery (£130)
Mocal 16 Row Oil Cooler (£90)
Mocal Thermostatic Sandwich Plate for Oil Cooler (£90)
Koyo Half width Dual Core Radiator (£290)
Slimline Radiator Fan (£30)
Motor Meter Racing Guages & all Senders / Sensors for :
Water Temp
Oil Temp
Oil Pressure
All Mounted in OEM stereo slot. (£250 Exc Fitting)
S80 out of a UK spec ITR with 4.7Final Drive and OEM LSD
Re-built 1000 Miles ago with all new Syncro's New OEM 3rd gear set, 4th and 5th out of an S4C, New pin bearings & all new seals & Bearings. At "Mardis Gras" based at Silverstone. Anyone will vouch that there work is second to none!
Gearbox now tops out at 140mph in 5th at 9000rpm but gets there with ease.
Since this being re-built its had one oil Change, and comes with enough Oil for another change also. Total Cost of (£1200)
Chassis.
Hardrace Re-bushed all-round about 4k ago. (£200 exc Fitting)
OEM EK9 Alloys with Brand new AD08's on (£300 Worth of Tyres)
Black Rota Slipstreams 15"x 7" ET40 with R888's on. (£510 Alloys, £400 Tyres)
Dixcel Front Z-Pads with plenty of life left. (£187)
Dixcel Rear M-Pads with plenty of life left. (£131)
Dixcel Slotted & Heat treated front discs with no groove at the edge. (£346)
Dixcel Slotted & Heat treated rear discs with no groove at the edge. (£205)
Master Cylinder stopper (£25)
Goodridge Braided brake lines front and rear (£54)
MiesterR Zeta R Coilovers (£729)
Buddyclub Front Camber Adjusters (£143)
Buddyclub Rear Camber Adjusters (£90)
Buddyclub Roll Centre Adjusters (£90)
Brand New OEM Track Rod Ends (£40)
Cusco Rear Lower Brace (£80)
Carbing Front Lower Brace (£100)
3 Point Front Upper Brace (£130)
TDM X-Brace (£250)
Safety Devices 8 Point Roll Cage. Bolt-in But plates are welded to the floor. (£800 Exc Fitting)
Function 7 Lower Control Arms (£220)
Whiteline Rear ARB Drop Links (£100)
Fully Corner Weighted & Set-up @ Powerstation in Tewksbury (£200)
Innovative 75A Billet Engine Mounts (£300)
Interior.
Momo Model 78 330mm Steering wheel (£160)
Driftworks 60mm Spacer / Snap off boss (£70)
Mugen Style Boss (£50)
Mugen Pedals (£50)
Recaro Profi SPG Seat in Red Still In date for FIA (£650)
Carbon Fiber Recaro Profi SPG REPLICA seat in Black (£200)
2 x TRS 3" 4Point Harness'
Unknown Super low drivers side rail (£50)
Buddyclub Super low passenger side rail (£150)
OEM Ek9 gearknob
OEM ek9 guages
Race-base Dash
Race-base Doorcards with windy windows (cut for cage)
No Rear Seats / Carpet
Translucent Dark Sun-strip & No sun visors ( but will be included)
Roll cage Padding
Kenwood Something or other stereo in glovebox with 2 x door speakers.
Exterior.
VERY CLEAN Pre-facelift VSM 1997 EK9.
No rust at all anywhere – All original paint. no re-spray on the actual body!
Freshly Painted OEM EK9 Front Bumper & Lip (
Freshly Painted OEM EK9 Grille
Freshly Painted OEM EK9 Rear Bumper
Freshly Painted OEM EK9 Spoiler
Fog Light added Under-bumper
Exterior wise this is Completely Standard and in perfect condition.
Genuine Ek9 Wind deflectors
All Under-sealed
Flat Blade Windscreen Wipers
Rain-X'd Windows
(Recent re-spray costs of £430)
The car would come with Both sets of wheels, with tyres.
along with these spares and parts that are yet to be fitted ....
HEL Braided Clutch lines (Both short and long lines) (£60 worth)
TRS Tow Strap in black (£11)
Mugen Pedals (£45)
MSD External Coil Kit & Distributor Ignition set up (£140)
Pre-facelift Bumper as a spare (bit tatty)
3 x 5L bottles of Gulf 5w40 Competition Oil (£128 worth)
Enough AMSOIL Gearbox oil for a Gearbox Oil Change (£35.64 worth)
1 x Roll of heat wrap
4 x Spare Camber arm bushes for front upper forks
Recaro Side Mount's (£60)
at least 30odd Manufaturer Decals from Toda,Feels,Spoon,TypeOne,Function7, and other various companies that never got put on!
And probably some other stuff that I can't remember!
Check my Build-up for its progress. & Search for "Neilzord" on youtube to see it in action
I Would be after £7500 ovno if I was to sell it. (I don't care about your opinion on this price. That's what it is)
I realize I could break it / sell all the parts for alot more than this but I would rather see someone else enjoy what is a great car instead of breaking it for parts.
MOT until May 2013, and Taxed until October.
REPUTATION :
http://www.ek9.org/forum/reputation-center/30321-neilvtec.html
Last edited: