Hi all, decided to make a build thread on here as the other civic forums I used to go on seem dead now. always liked this forum after lingering for a good while. I usually just post my things on instagram but its not the same as a proper build log to look back on. Ive owned a fair few hondas, far too many in the time frame of how long ive been driving, think im on my 8th now in 2 years haha.
Couple of previous cars...
B16a eg with p&p ITR head/cams with mfactory 3rd/4th/5th gears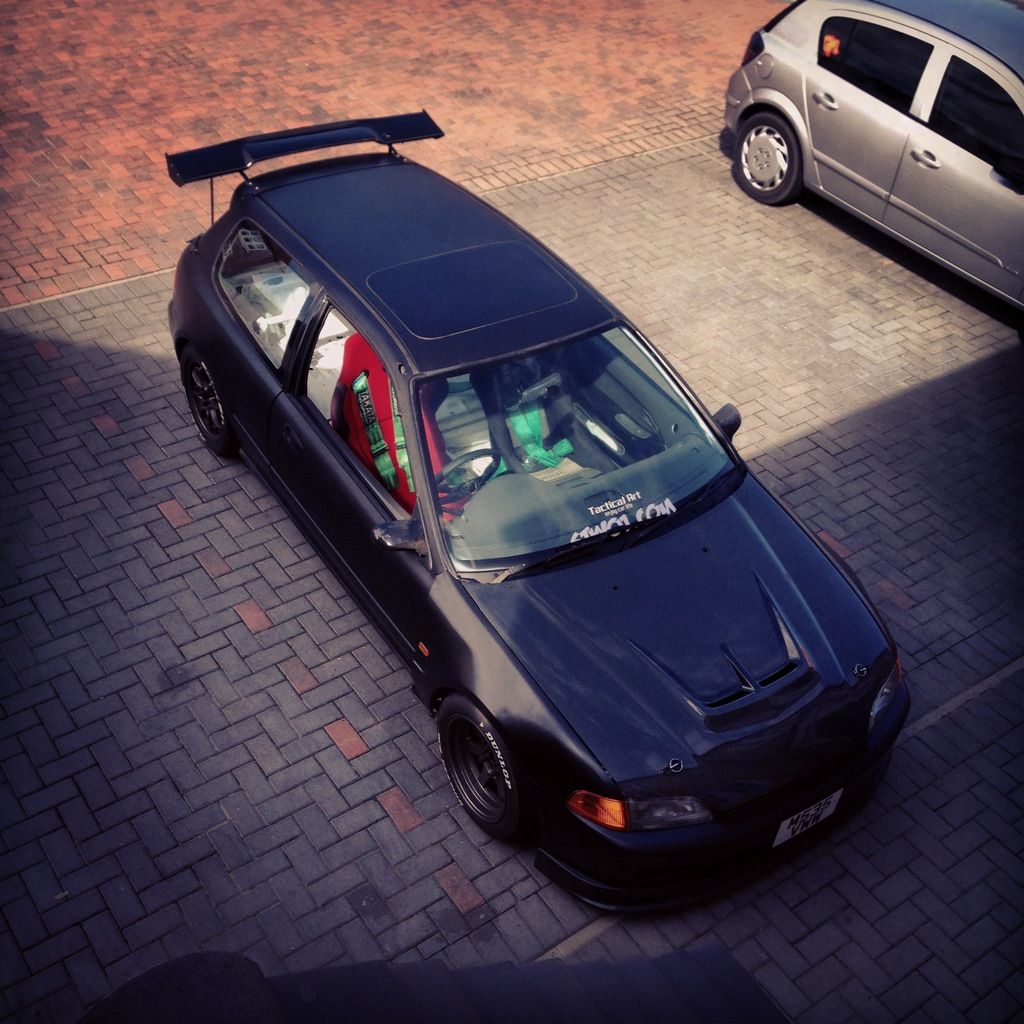 Accord type r, very quick underestimated car
K20 ek coupe, rbc, kpro etc
Unfortunately ended like this
So ive had to start over again and learn from my mistakes. I already had this shell lined up for a winter re shell anyway, fully restored tintop rolling shell. The engine out the coupe was wrecked, it ripped the full lower half of the block off taking the oil pump with it so decided to give a k24 a try this time. The main aim of this project is to get under the 1:40 mark round cadwell as this will be a big personal achievement for me, i absolutely love the track and even better it is my local track. The ultimate thing to come from this car would be to beat the N/A and FWD lap record at cadwell which is 1:38.8. Unfortunately for me time attack at cadwell is in april this year so i havent made it, some years it is august (which i was expecting this year). So i'll have to make do with hoping for some clear laps on a trackday with harrys laptimer this summer.
On the way home with the car
Got straight to work stripping it down when we moved into our new unit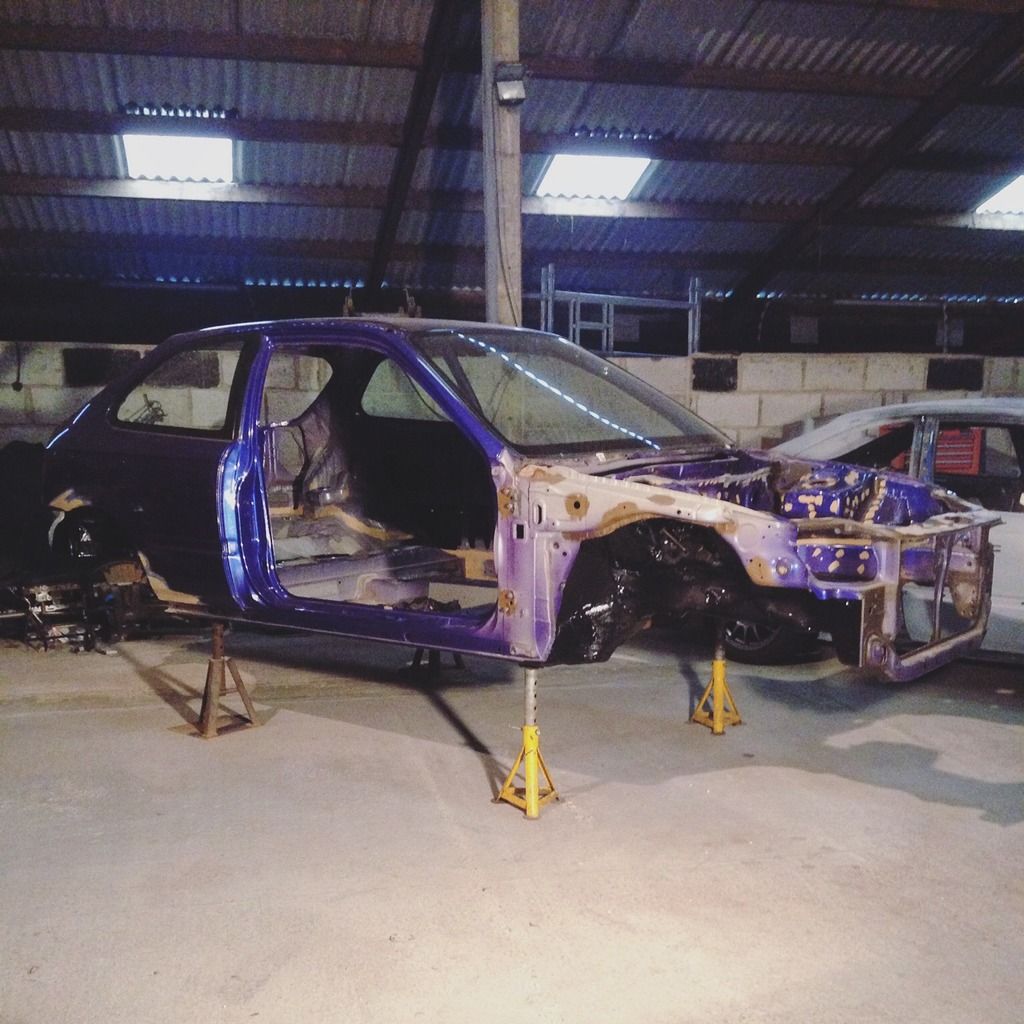 Some of the parts i had lined up for it
Painted up the engine, 39k miles k24.
inlet mani painted, RSP off of an FN2, works really well with a k24, it also splits so i gave it a little polish, was cool to see the internal velocity stacks.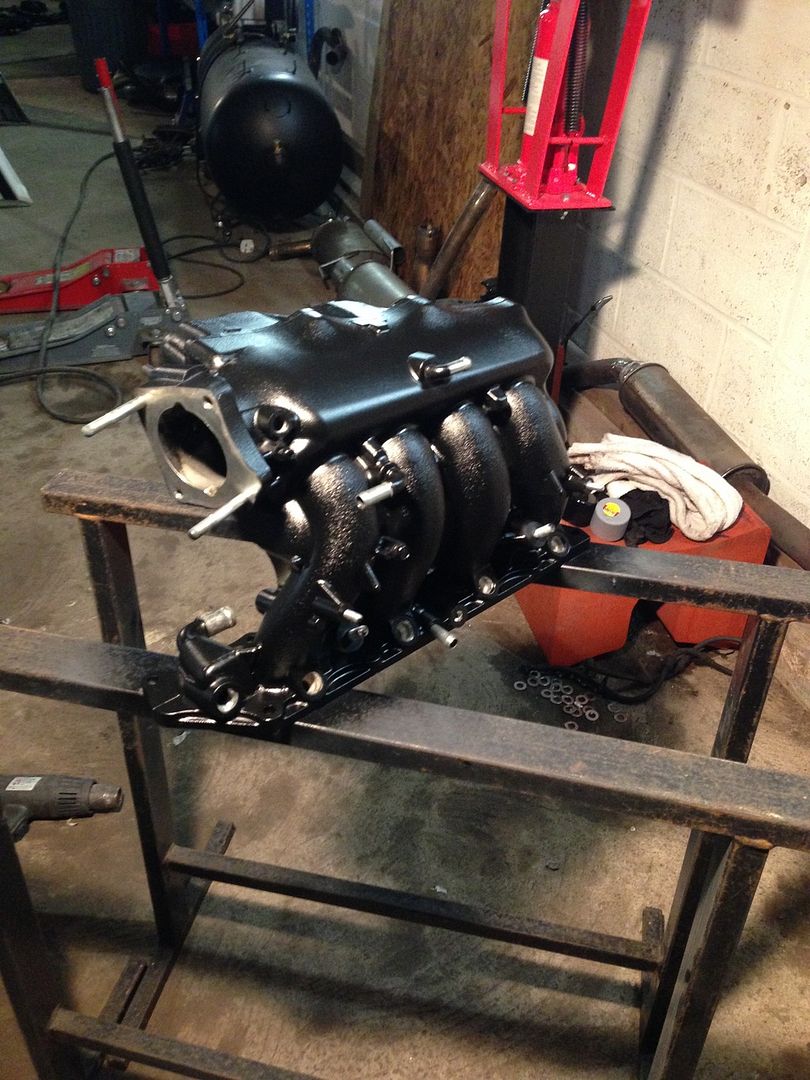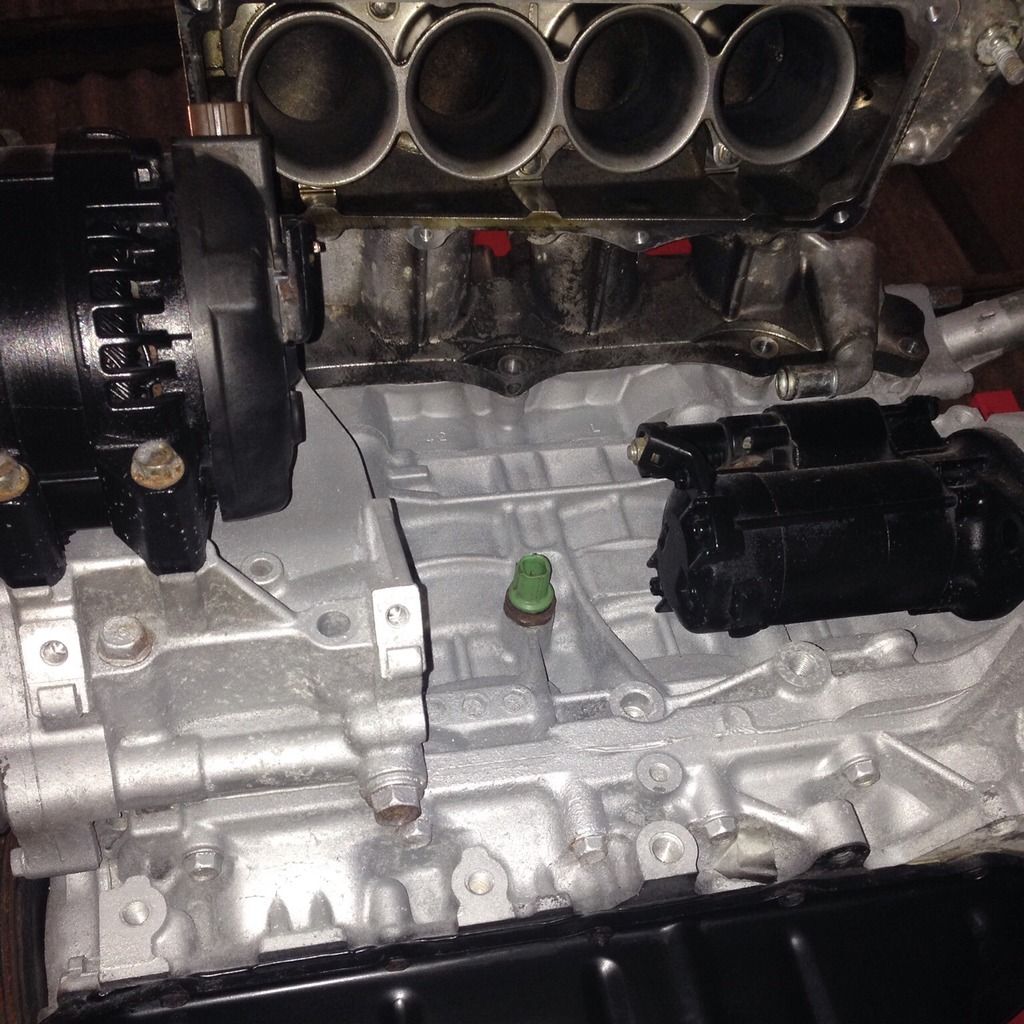 Painted the gearbox, oem ep3 with oem b series lsd
Fitting the k20a2 intake cam with 50deg VTC gear