Joined

Sep 21, 2021
Messages

31
Car(s)

1999 EK9, 1986 Corolla Levin GT Apex, 2013 Jazz Si
So this has been at least 12 years in the making, the dream for an EK9 has always been strong. Originally fueled by Gran Turismo and then Racing/Kanjo culture in general. It never really timed right for me to be able to grab one so I'd sort of resigned to it never happening. I had always known the plan in my head for how I wanted to build one, Super Taikyu spec, which made it feel wrong to rip up a full interior one too so I was really stuck hunting for a rather specific car condition wise. I'd sort of resigned to not finding one over the years.
During my time in Japan, I spent 2 months hunting for one for my budget (Pre Covid) and nothing quite aligned (I ended up buying an AE86 out there instead). When I came back over as Covid was getting bad I'd just started chipping away at savings with the mindset that 'if one falls on my lap, I'll just do it. If it fights me then it's not worth it' , especially as these car's have really shot up in value.
I ended up stumbling across a 1999 EK9 Rolling Shell on Facebook Marketplace that seemed to tick all the boxes. Clean body, clean history sheet and a solid base. Everything was lining up for it to maybe work out (Shame it was all the way up in Glasgow!), The seller 'Ryan' was super sound and great on communication and sent me more then enough proof for me to be comfortable traveling up to see and hopefully buy the car. I also went and got a CarVX done too to confirm it's a solid shell and all came back ok (I'll add the scan's shortly). A deal was done and a transporter sorted to get it down to me.
So this is where the project starts really, Ive been collating references for so long now, it's just time to pluck away with purchases and slowly get it together. I'm really excited to share all the cool references I've found and also progress on the EK9.
Year:
1999
Trim:
Type R
Chassis Code:
EK9-1103792
Color:
NH-0 , Championship White (Mismatched currently haha)
Purchased Date:
24/08/2020
Miles when Purchased:
----- (Have it written down, will update shortly)
Parts/mods List:
**Updates will be made onto this initial post as parts are added.
Exterior:

Interior:

Engine:

Footwork:
--------------------------------------------------------------------------------------
--------------------------------------------------------------------------------------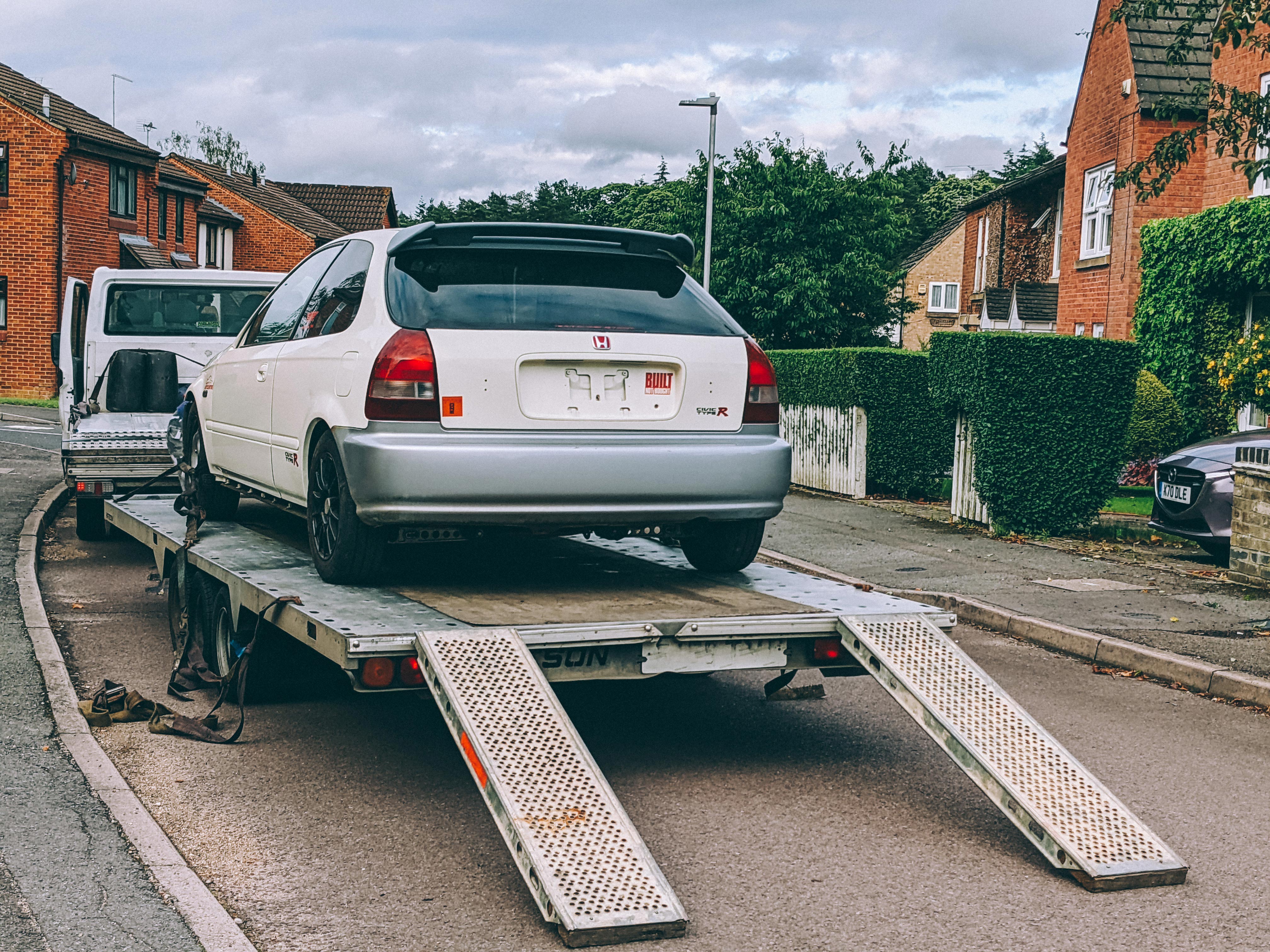 Here's how it looked as it arrived near to my unit. Work in progress thats for sure haha. Priority number one was getting those naff stickers off.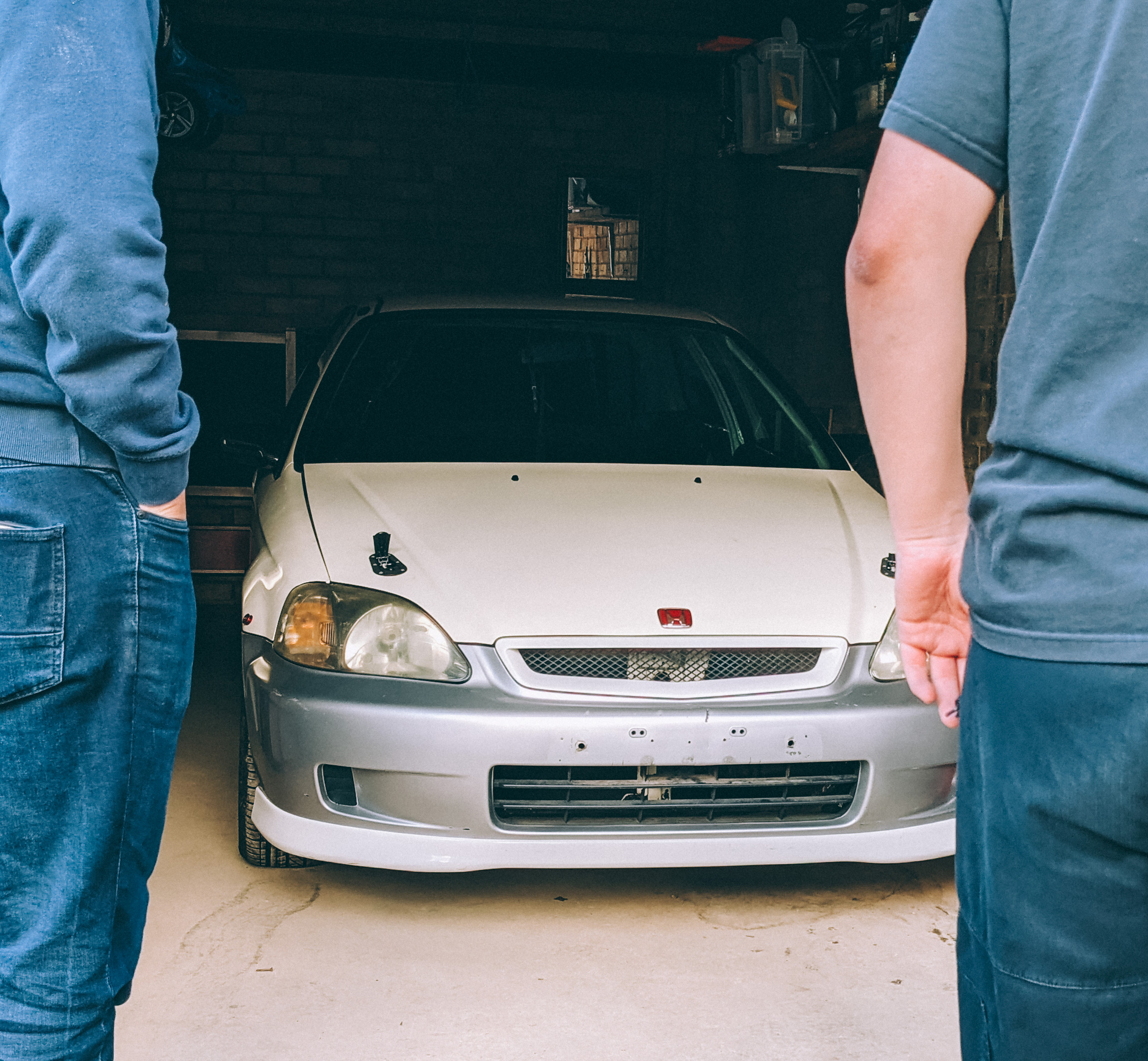 Far from perfect visually but a solid base to start. The shell's really clean rust wise so I'm happy. Shouldnt take too much to have it clean on the exterior.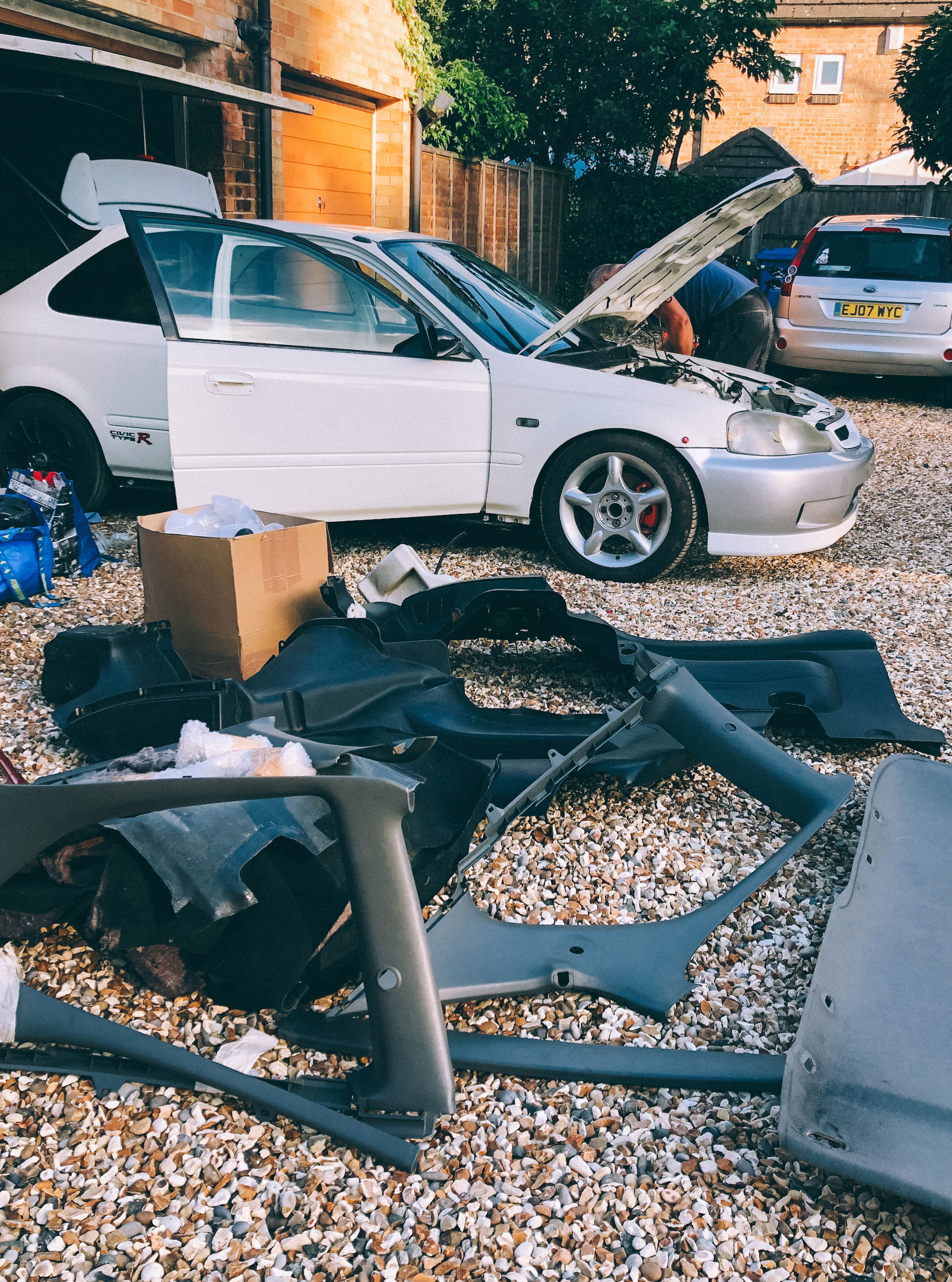 The following weekend I went back to the garage and pulled out most of the spares, pretty happy to have all these interior bits. Although most of them will be for sale. STai spec means Doorcards and dash only, so if any of you are after bits, let me know!
Also yes 4 lug. The plan for me was to do 4x100 swap as a handful of the STai car's switched to that for wheel choice and quicker pitstop reasons, might not be to everyones taste but it's exactly what I wanted so it saves me a job.
I'll post again with some inspo and the priority plan for parts shortly. Dead excited to get this developing.
Thanks for reading!
Last edited: