Joined

Jun 15, 2010
Messages

1,279
Season 1 complete, congratulations to

1st. rosscivic (Clutch control)
2nd. mattharvey12 (I ragman x)
JOINT
3rd. Neilvtec (Neilzord GK) & keithiesbig1 (keithiesbig1)



Will be a break between season 1 and 2 with some special events being sorted

.

NEXT RACE = N/A

DATE = N/A
TRACK = N/A
CIRCUIT = N/A
LAPS = N/A
TRACK INFO =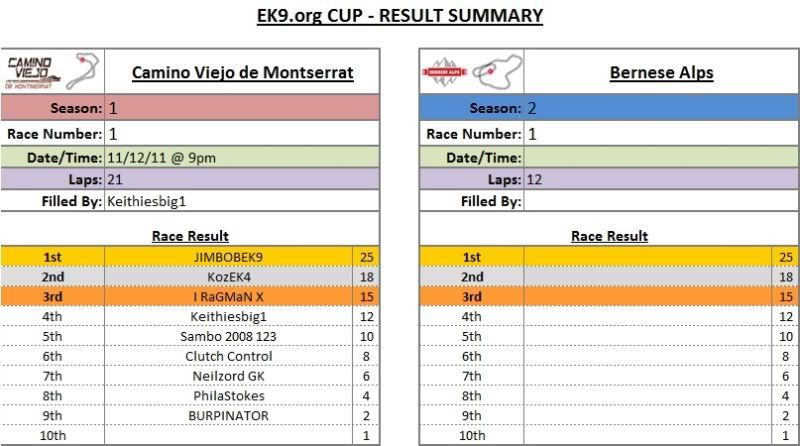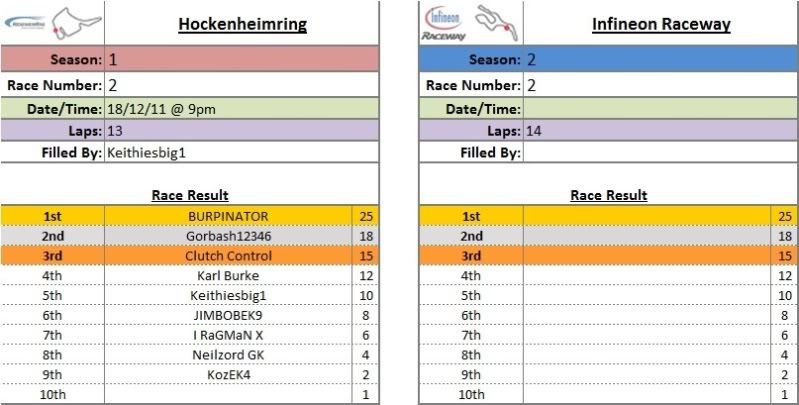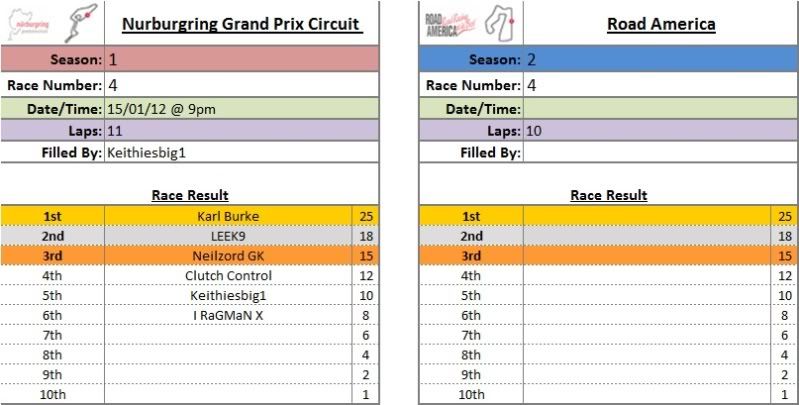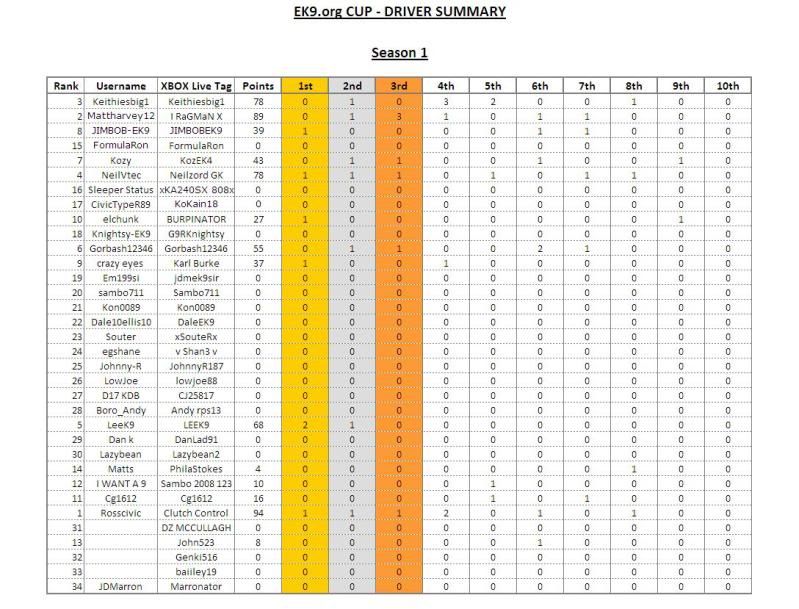 These images will be updated weekly according to the race results. The spreadsheet will be filled out by myself, kozy or jimbobek9 so please be patient with us and give us any information we request.
CUP RULES AND RESTRICTIONS
Car -
1997 Honda Civic Type-R (EK9)
Class -
B500 Max
Braking -
ABS ON or OFF Only (FORCED NO Assisted)
Steering -
Normal or Simulation (FORCED NO Assisted)
STB -
OFF (FORCED)
TSC -
OFF (FORCED)
Shifting -
USER DEFINED
Suggested Line -
Forced OFF
Damage, Fuel & Tire Wear -
Simulation (FORCED)
Collision Mode -
Always ON
Race Points
1st : 25 points
2nd : 18 points
3rd : 15 points
4th : 12 points
5th : 10 points
6th : 8 points
7th : 6 points
8th : 4 points
9th : 2 points
10th : 1 point
Based on F1 scoring system, anyone that DNF's will get
NO
points and if you drop connection after 75% race distance you will be awarded last place and any relevant points to go with it.
NO CHAT IN THIS TOPIC!!! PLEASE KEEP CLEAN FOR IMPORTANT ANNOUNCEMENTS!!

SEE THIS TOPIC FOR GENERAL CHAT - http://www.ek9.org/forum/gaming/43119-forza-4-ek9-cup-chat-only.html#post481024
Last edited: