I decided to show you my ride. In the past i had 2 4gen's - one crashed with not my foul (grey), and second (red), with engine from the first one). I've always loved 6gen's so here comes a time for changes

This is why i'm here on this forum
I've bought this car on november 2010. More or less in the same setup as she is in general now, but did some changes to feel this car more like "mine"
This is an EJ9 with B16A2 swap and few EK9 oem goodies

ENGINE:
B16A2 (2001r.)
INTAKE:
- Yowai-SS PowerChamber
EXHAUST:
- 2,5'' with twinloop
ELEKTRONIC:
- obd2a-obd1 + P06 tuned by wwww.strojenia.pl
POWETRAIN:
- Skunk2 shortshifter
- EK9 LSD
- EK9 FD 4.4
SUSPENSION:
- coilovers MTS
- C-pillar Cusco
- front srutbar OEM EK4
- Desmond Regamaster EVO 7x16''
- Bridgestone Potenza GIII 205/45/16 + Goodyear Eagle F1
BRAKES:
- EBC 282mm/260mm
- pads EBC Red/Green Stuff
- EBC fluid
BODY-KIT:
- OEM EK9 front lip
- OEM EK9 wing
- USDM Coupe grill
- OEM EK9 frontlights
INTERIOR:
- JDM EK4 Gauge Cluster
- EK9 Shift Boot
- Skunk2 Shift Knob
- JDM Cup Holder
- JDM SiR ACC Panel
- Airbag Try
- black carpet from EK4
B16A2 with stock exhaust manifold after tuning showed something like this: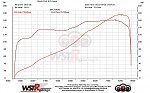 But now i'm after testing something about 10 intakes with various lengths. One of my intakes showed 180KM and 167Nm with better range from 2 to 7k rpm over 5Nm more then yowai. B16 doesn't have much torque so even 5Nm should be appraciated
So, the most immportant: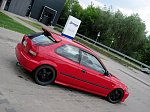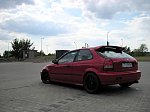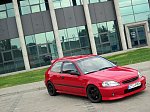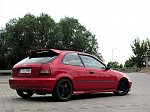 Looking forward to your comments
Cheers!
Last edited: