Joined

Jun 5, 2007
Messages

6,222
I picked up one of these test pots been sold of there Premium Supernatural Wax and last weekend I gave it ago on my Subaru.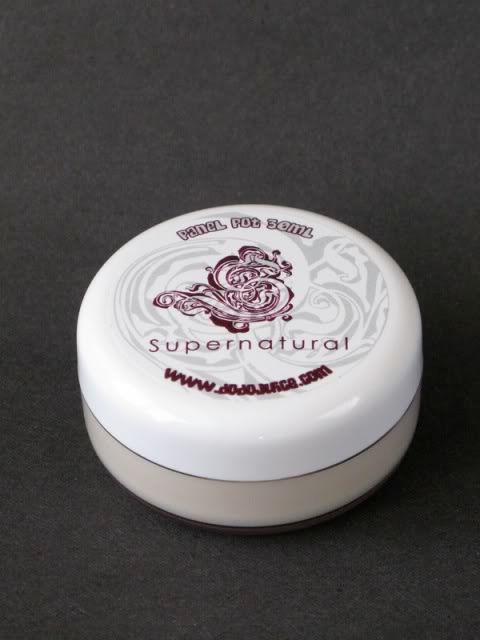 Dodo Juice Supernatural is a carnauba wax with no added colourings or fragrances to make it as pure and effective as possible. Available in 30ml(test pot) 200ml and 250ml which comes in a specially commissioned air-tight hand-crafted container made from sustainable hardwood. Not the cheapest wax at £100 for the 250ml but it will last the average user a very long time.
First impressions of it was its a very hard wax. I used a meguiars foam applicator pad to apply to paintwork and found it very hard to get the wax on pad. Heating up the wax by hand first and then dabbing the pad in pot seemed best method.
When you apply, you want to use as little product as possible and spread it out as far as possible. A thin layer will cure more evenly and faster, which in turn will mean the wax resisdue will be far easier to remove. You will also waste less product as any residue is just wasted product wiped from the car and left in the microfibre towel.
Once applied to a panel I left for 20mins as advised before wiping off with a microfibre towel. It came off relatively easy and as for the results after use I found it gave a very nice deep looking shine to the paint. I imagine on a darker coloured car it would look even more amazing

Here's some pics the following day after a little rainfall. Some pretty nice water beeding(sorry about quality of photos, really need to buy myself a decent camera)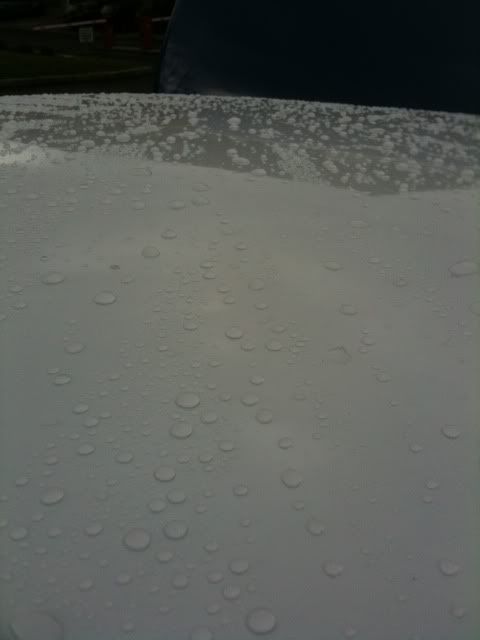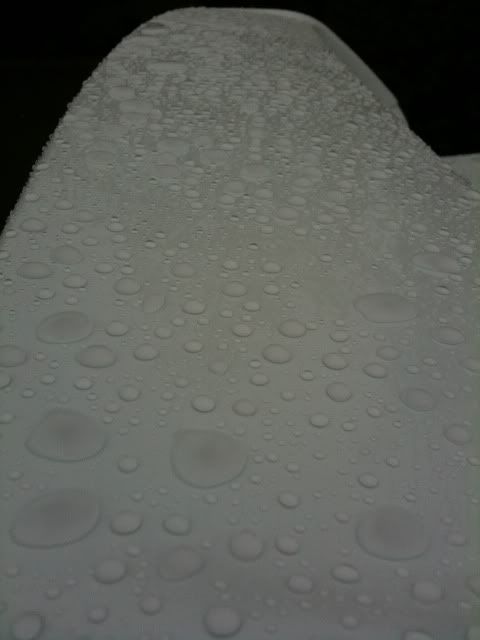 And one of the car