Joined

Feb 7, 2014
Messages

188
So I've done a couple of things to the car recently and bought a few things as well. First up was the brakes, felt terrible and were squealing like crazy. Si over at Hendy sorted me out with a great deal some Project Mu pads.

I went for their less aggressive pads (NC 400) as I am still using the using the car as a daily for the time being so no need for anything too drastic. These are obviously a lot better from the OEM items I had and they do stop really well from cold, although I'm interested now to see what the next best ones are like! haha Didn't get any pictures of them on the car but just a picture of them out the box.
I still need to change the brake fluid and would like the callipers refurbed as well but this can all be done at a latter date.
So I had been in the process of stripping down my Yellow Speed coilovers and it came to the last two collars. I just couldn't budge them! Took the to a mate who had a vice and we both tried to loosen them to no avail! So gave up and took them to a garage. Hadn't really looked at them after having them in the vice but wish I had now. Turns out we actually managed to bend the bracket and also somehow bent the shock itself!

In all honesty I really don't know how we managed this as I'm sure we didn't put it in the vice upside down.
Luckily spares are readily available from Tegiwa so a new shock assembly and mounting bracket are in the post.

Onto more positive things, I received a nice little bonus from work this month so decided to treat my self a little bit.
Came home today to be greeted with this in the living room...
Any guesses on what wheels I've bought?

Couldn't resist Driftworks new prices on the Work wheels!

And the actual product...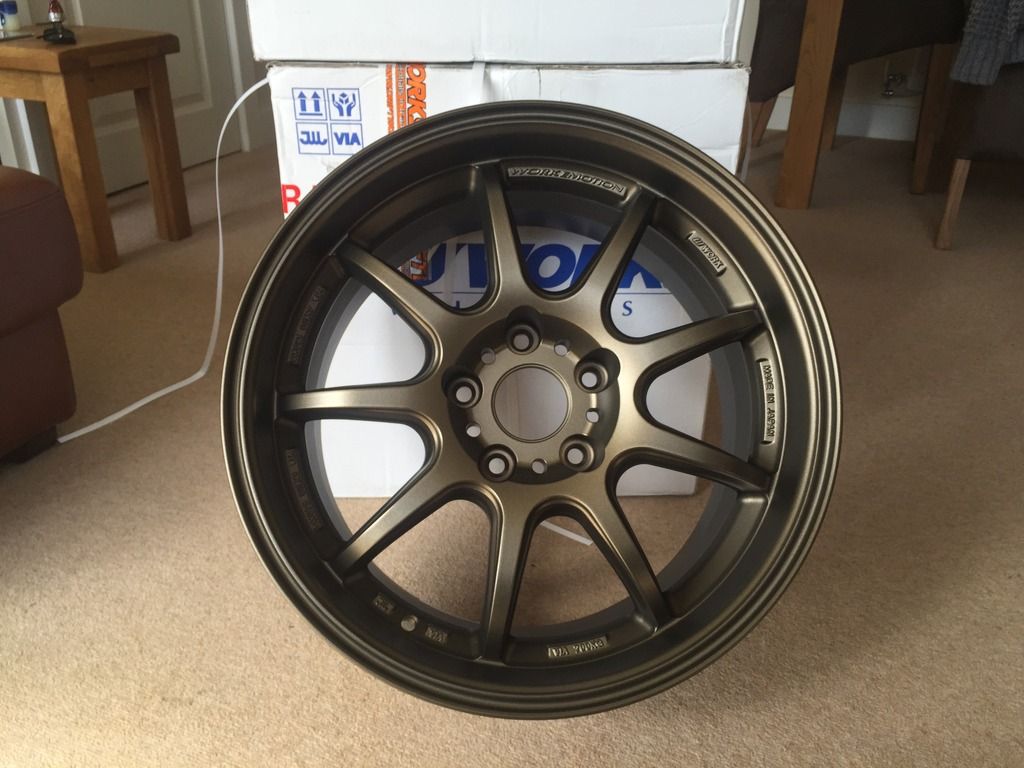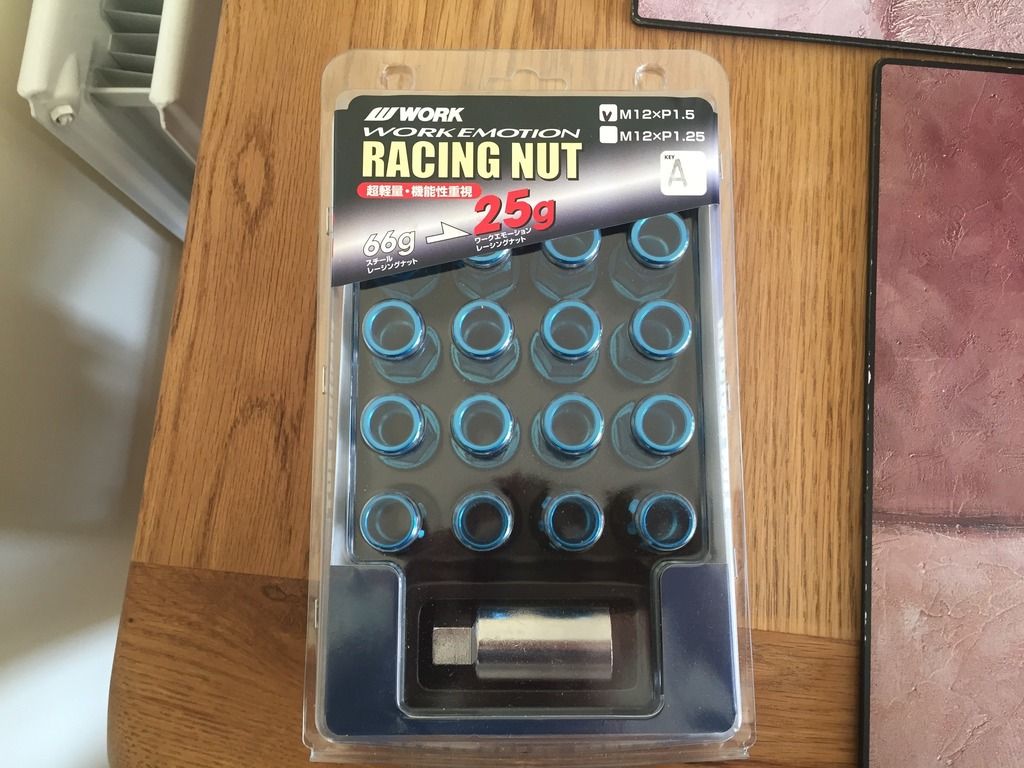 Also in the box was a new steering wheel, OEM on is pretty tired and always loved the Personal wheels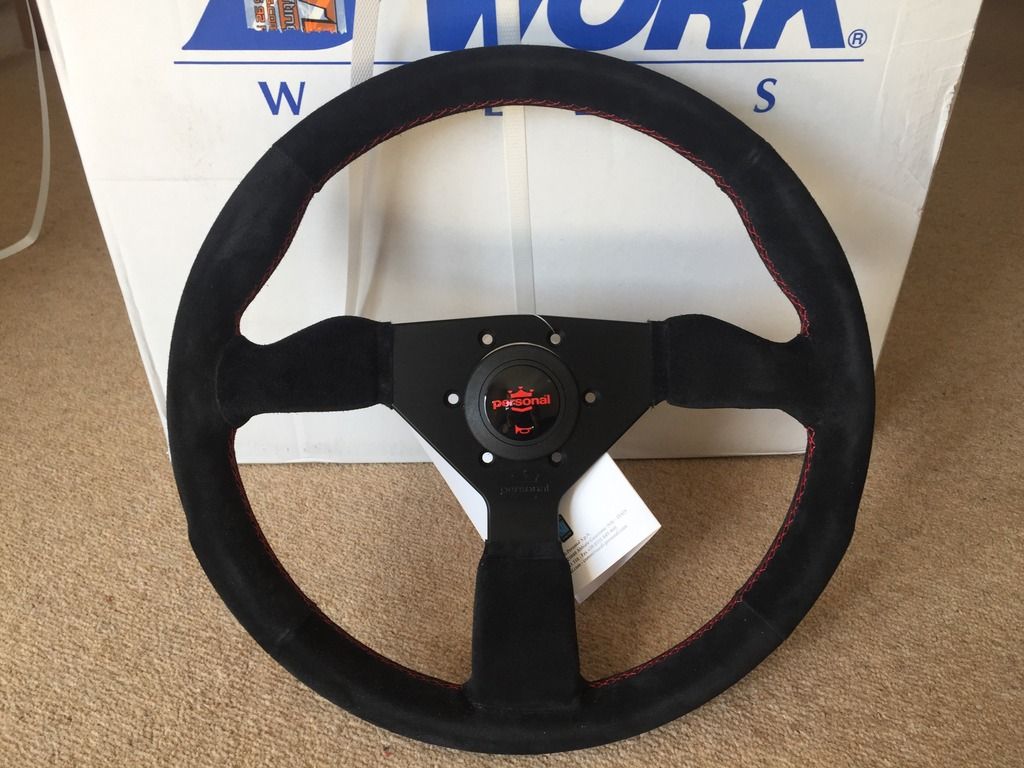 Awesome instructions with the boss!
Finally, had my BNIB rear camber arms and front camber bolts turn up as well, got them for a great price seeing as they had never been used!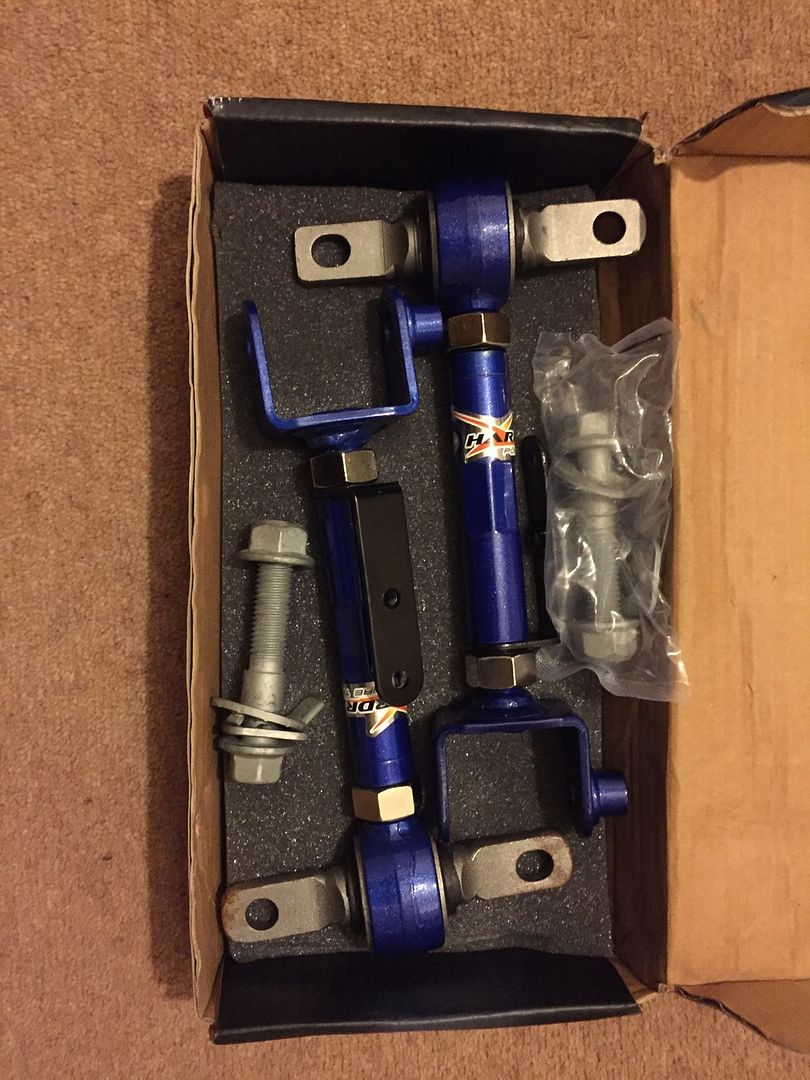 So current plans are to get some tyres, fit the coilovers and camber arms and get it in for alignment. Will update this once thats all done. Also ordering some more suspension parts as well over the next week or so, LCA, subframe brace ARB's & drop links to name a few.
Thanks for reading. (Apologies for some of the pictures being the wrong way round)