Joined

May 12, 2013
Messages

566
Car(s)

EM1 Civic
Hi everyone.
I've a stock B16A2 at the moment, sitting in my EM1. I've a Comptech Icebox on the way from the US, which I plan to install alongside a DC2 intake pipe and filter. The factory Civic intake pipe has 2 ports (I dunno what to call them.). 1 for a hose running to the valve cover, and 1 for the intake air temperature sensor. The new DC2 intake pipe has 1 port and I've decided to use that for the IAT sensor.
That leaves the bung on the valve cover nowhere to go. I've seen people install a little breather filter on the valve cover, but I think its a good opportunity to install a catch tank. First of all, is it even worth doing? The car will be mildly modified and will see the occasional track day. Modifications being intake, exhaust, ECU, etc. I wouldn't go as far as building the engine, like pistons, rods... That sort of stuff.
If its worth doing, then heres my next question.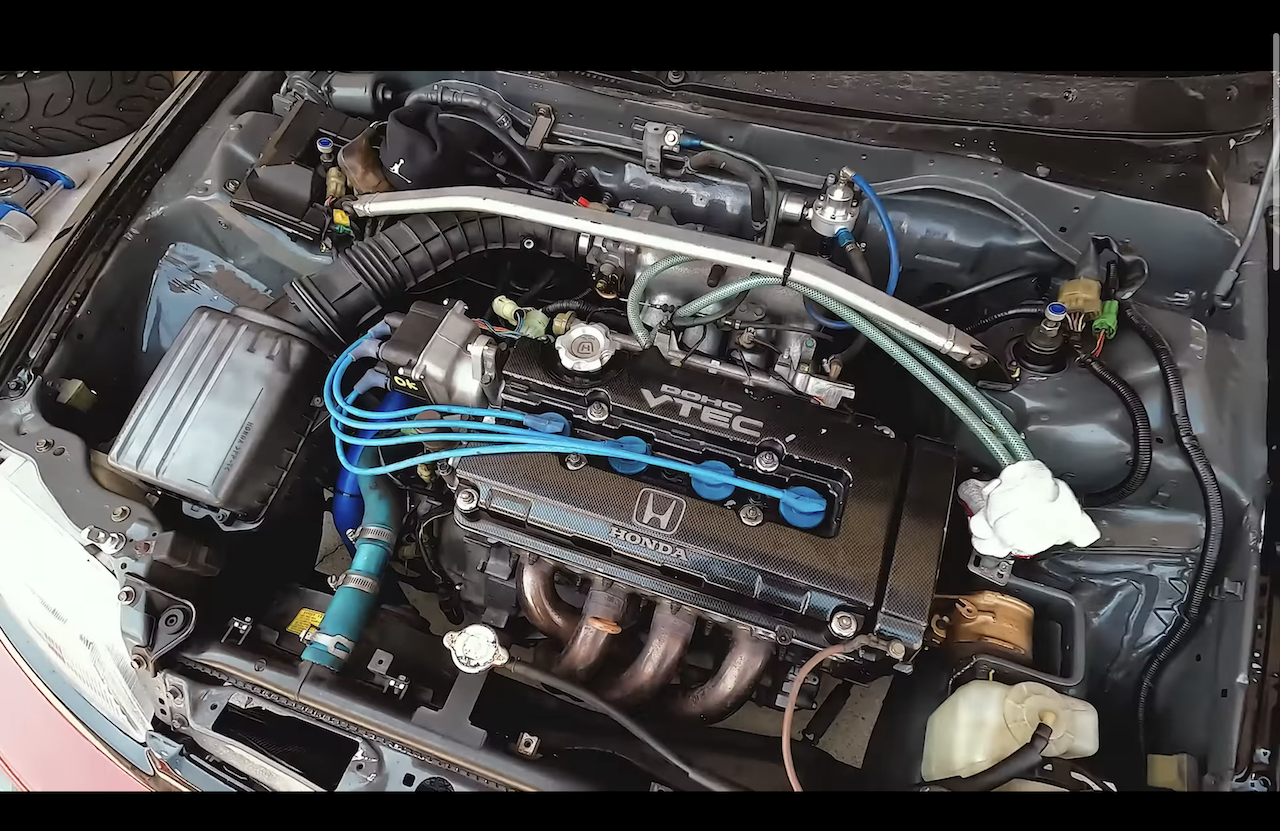 I came across this EF9 in Japan with this setup. Am I correct in saying, I need to install a vented catch tank. Run a hose from the valve cover to tank. Run another hose from the PCV valve to tank. Block off 1 port on the intake manifold.
I've only looked on Minkara because the Japanese seem to run simple enough setups. Meanwhile the other stuff I've seen seem more complicated, like welded bungs on the valve cover.
Here is how my engine bay looks:
Thanks for taking the time to read through this. Looking forward to reading your input.