Joined

Dec 18, 2018
Messages

4
Car(s)

Civic EG, Supra, Soarer
Hi, I've recently purchased my first Honda and I thought i would start a project thread documenting my journey with it. It's in the form of a 1994 Civic LSi automatic with 33k miles done in its 24 years. It has had a bump with something at some point as the front bumper is cracked and drivers side wing is off alignment but chassis wise it is pretty solid with only a very small amount of rust on the rear corners of each sill.
I bought another EG on the same day as this one. It was properly battered and bruised but had already been K swapped. The plan then is to swap out the K20 into the clean shell and make it nice little car which I could drive daily if I wanted to. I guess one thing which motivated me into a project like this is to end up with a front wheel drive small car with a reasonable level of performance. I have a few other cars but all are quite big, turbocharged, and require a little more effort to drive around town.
Here's the spec list of the donor car:
K20A2 from an '05 CTR
NPQ3 gearbox w/ b series LSD fitted
RPC stage 3 6 puck clutch
Hybrid racing V1 swap harness
K swap fuel rail
Innovative race 85a k swap mounts
RBC inlet manifold w/ tegiwa TB adaptor
Aluminium k swap radiator w/ slimline fan
2.5" Superstreet k swap manifold 4-2-1
Custom 3" exhaust
Hondata K-PRO V3 ECU
DC5 shifter box
DC5 shifter cables
Blox racing air filter w/ 3.5" velocity stack & 3" piping
It was a nice little package for me as everything was present to complete the conversion. I didn't really want to spend the money on a new K-swap package and I didn't really have the time to source used parts individually. Also, with it being a running car, I could test drive it myself to gauge the health of the mechanicals as well as getting a feel of what to expect from a K swapped EG.
With a description of the donor car now complete, I can present all the bits I have added so far:
Honda OEM Daikin K20 clutch kit
Integra Type R steering rack
Integra Type R '96 spec front and rear anti roll bar polybushed with Blox racing adjustable drop links
Hardrace rear subframe brace
Hardrace rear lower control arms
So here are some pictures of the automatic LSi...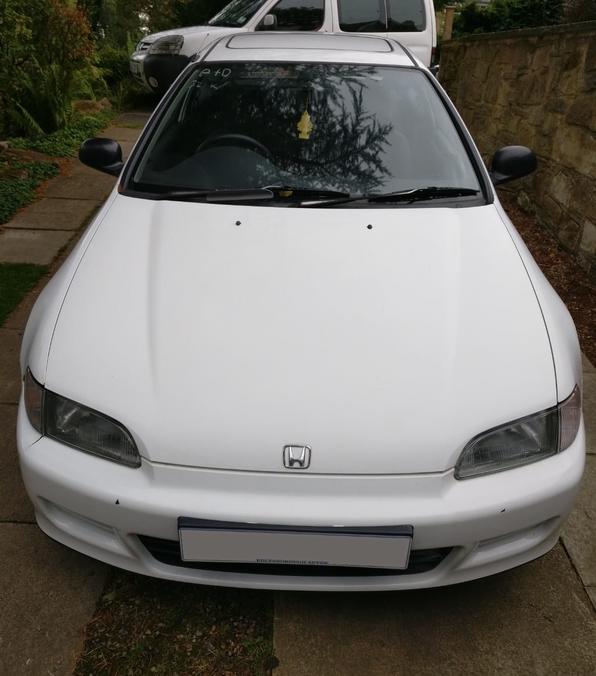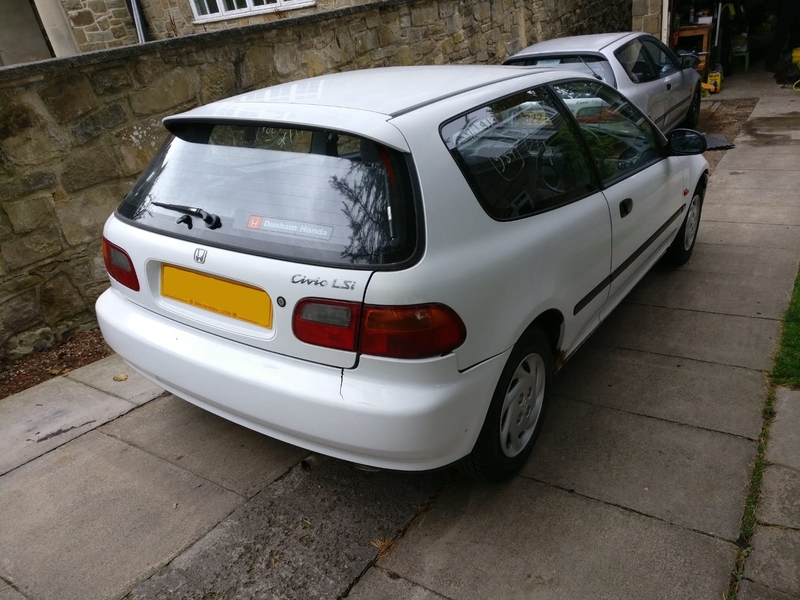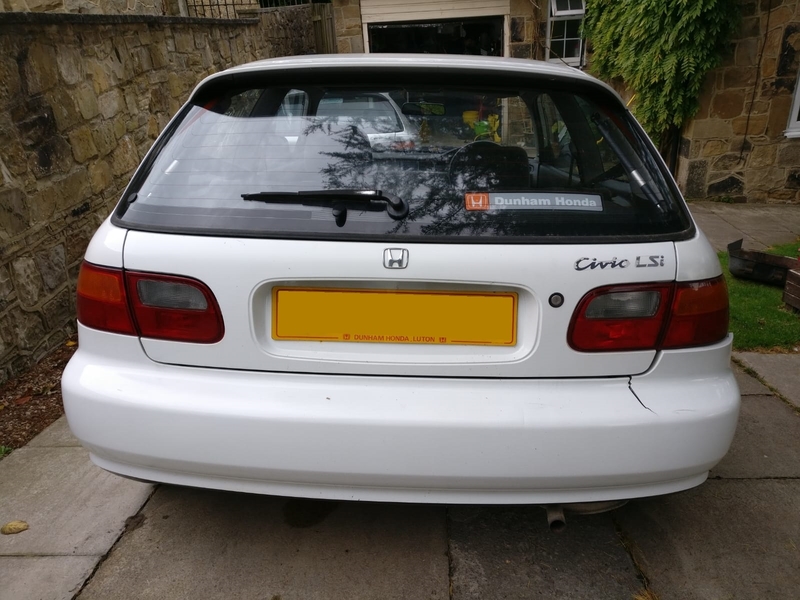 and a picture of the k swapped EG...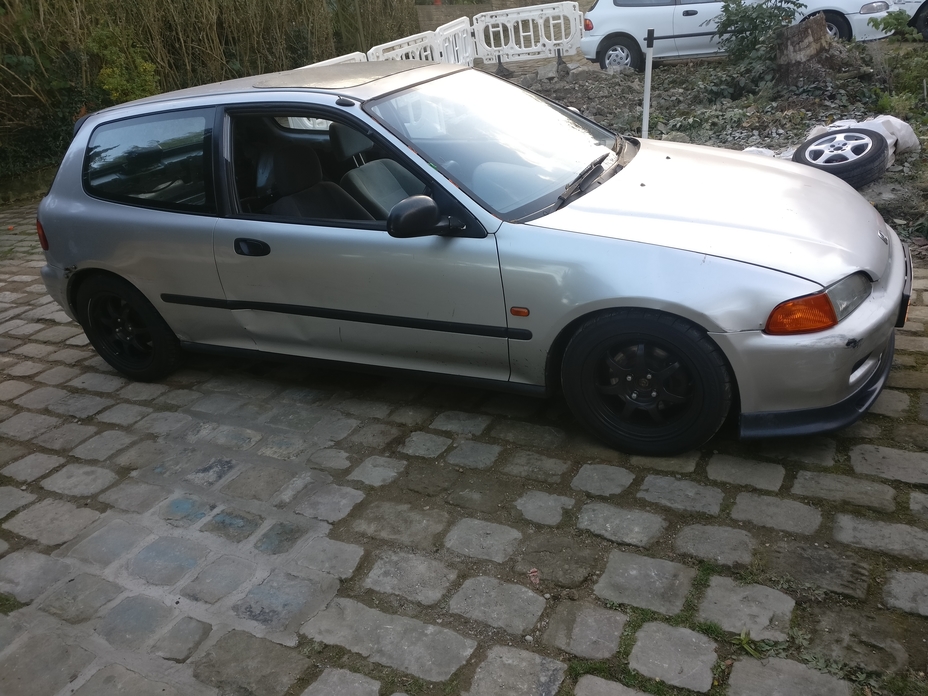 So it began with removal of the D15B2 engine and gearbox in the LSi.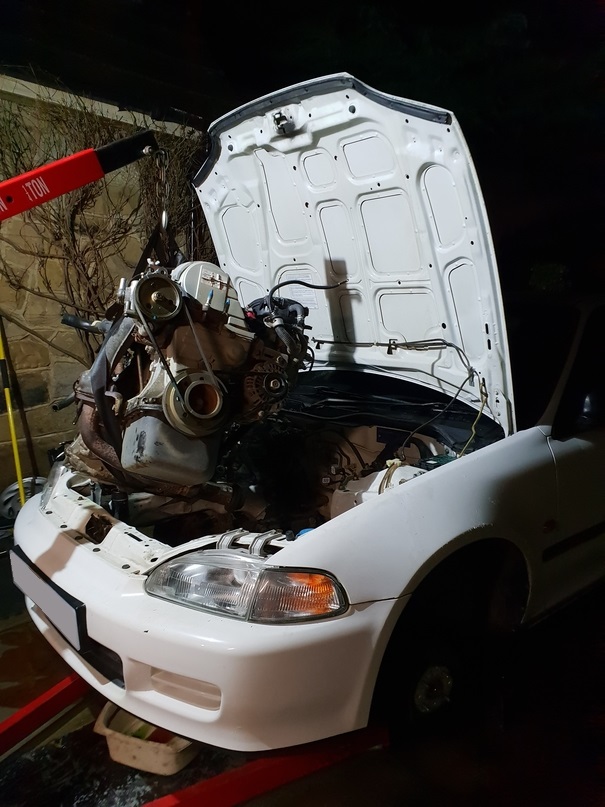 With the engine out it was time to remove the engine mount bracket and give it a lick of paint and give the bay a good clean.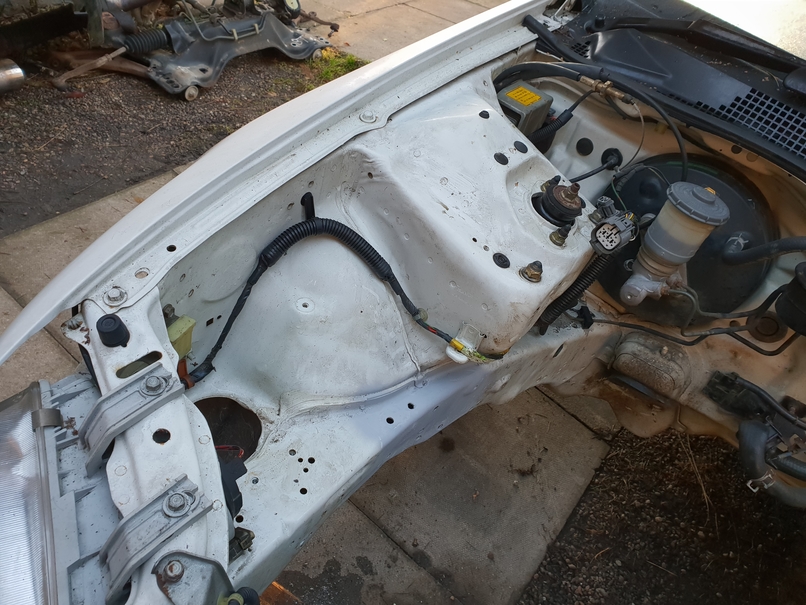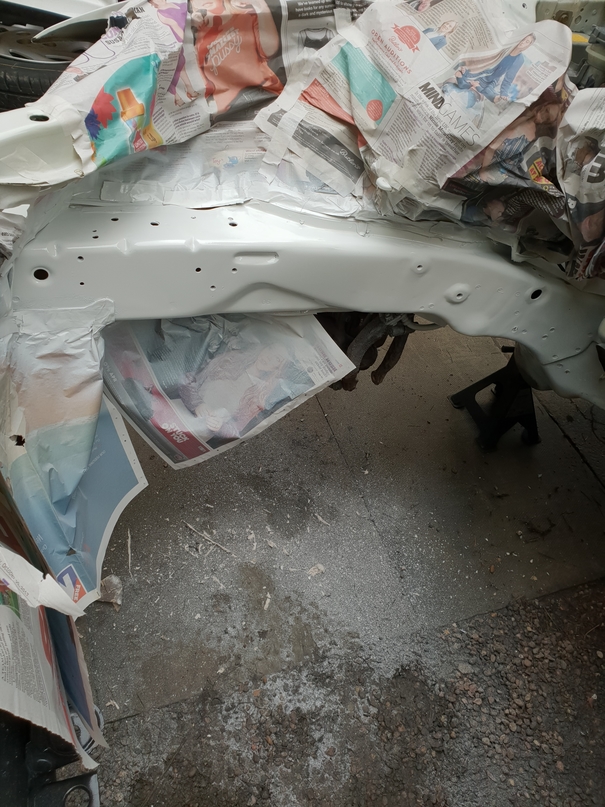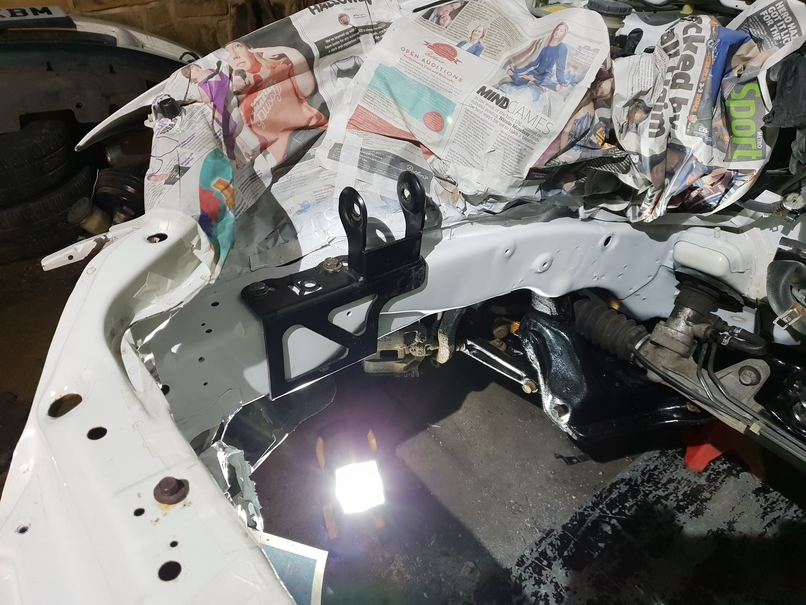 Next step was to remove the K20A2 out of the K swapped EG.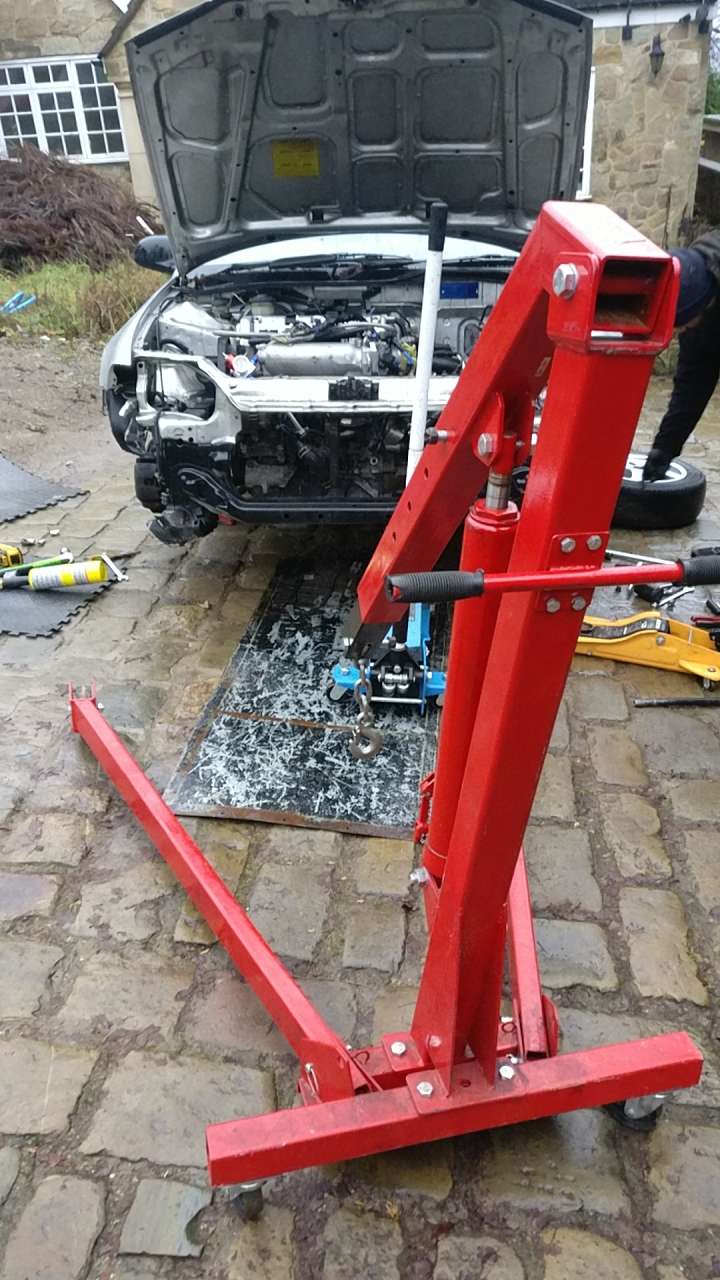 The ITR subframe with the quicker rack and front ARB were fitted: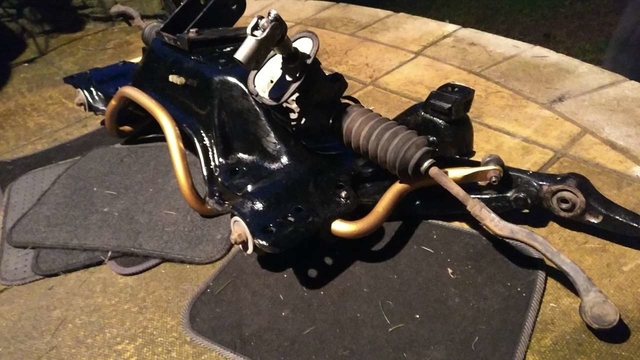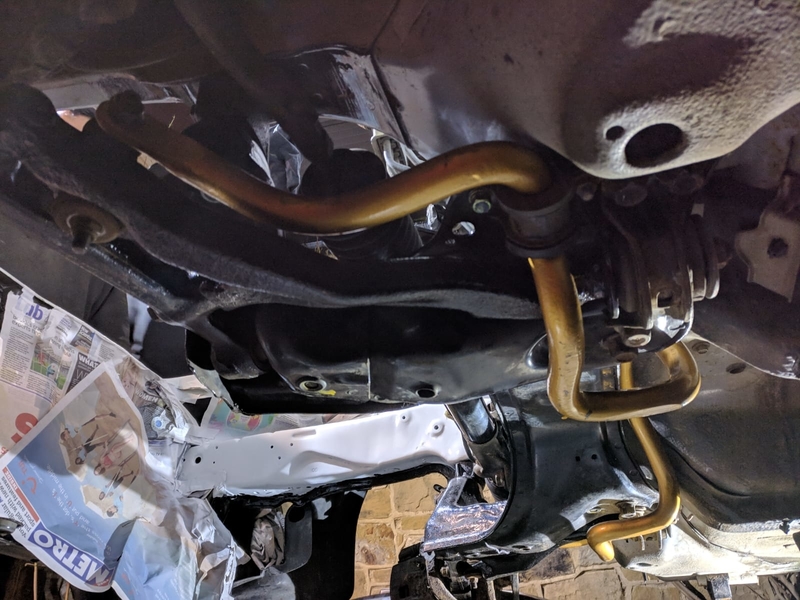 Before fitting the K20 I decided to fit a new genuine Honda OEM clutch as I felt the RPC was not street friendly enough for my liking: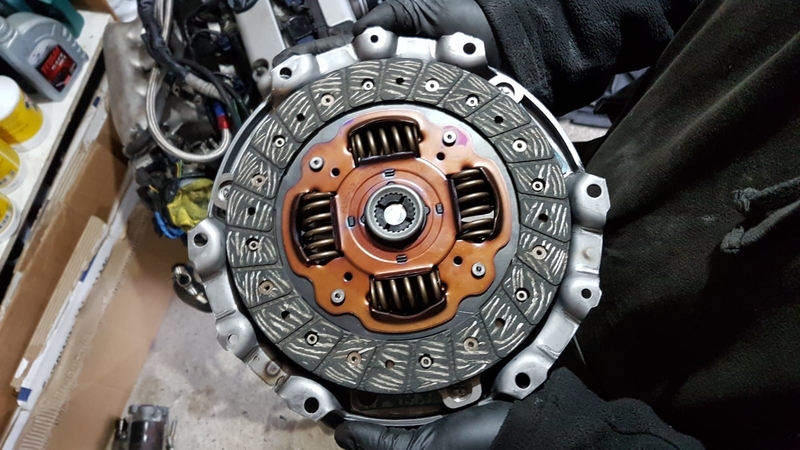 Once that was done the engine was mounted in, driveshafts, fuel lines, clutch line, radiator and air filter were reinstalled.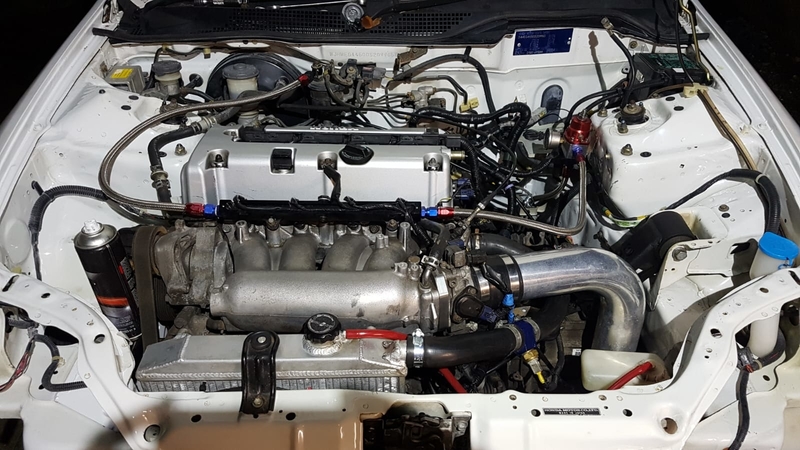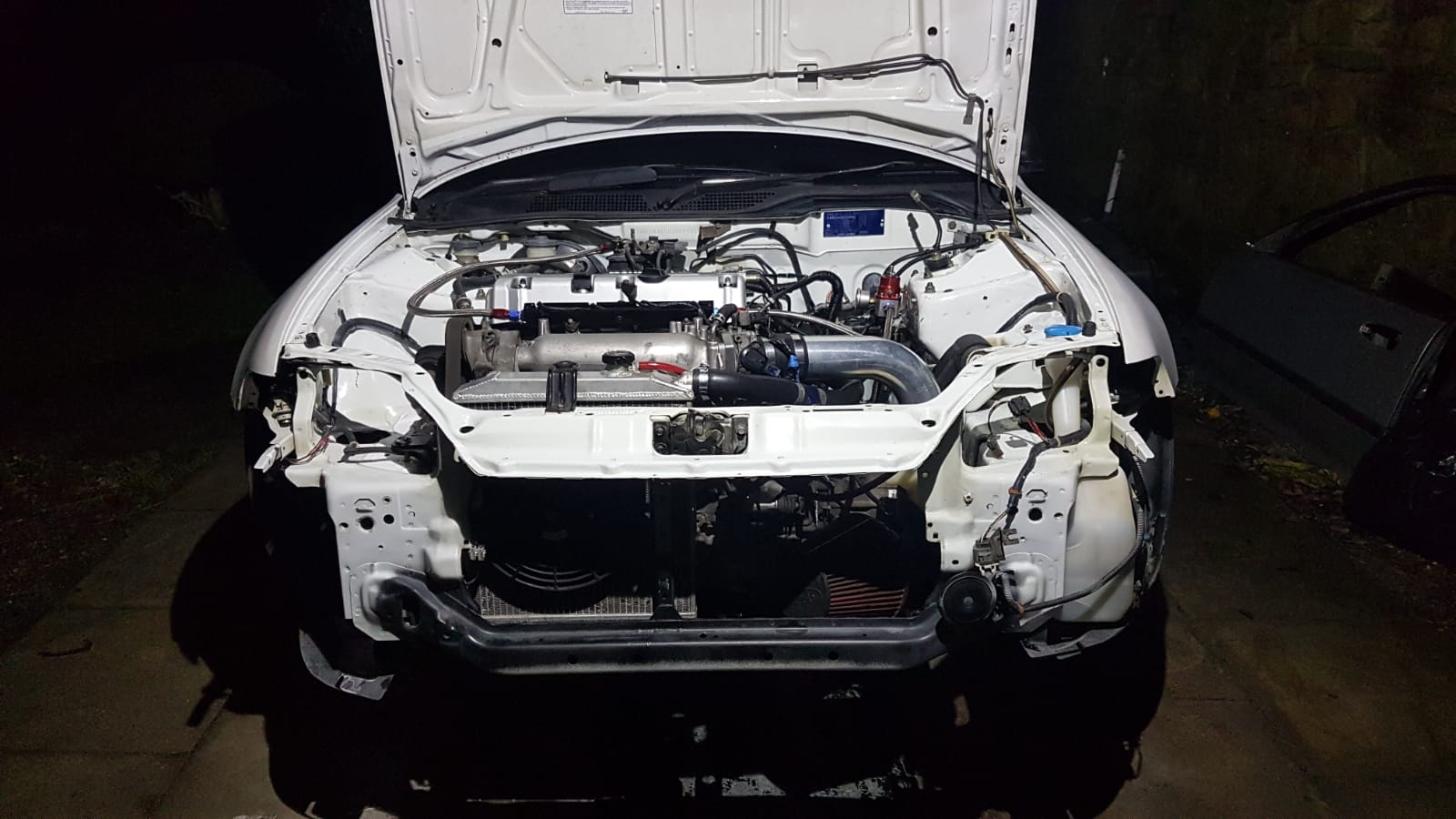 Reconnected the ECU and started it up for the first time in the new shell. I've uploaded it on Youtube there's a link below.
After the first start I thought i'd crack on with protecting the underbody. After spending a full day cleaning the underbody, I sprayed on a good coating of Waxoyl to protect it from our salty roads: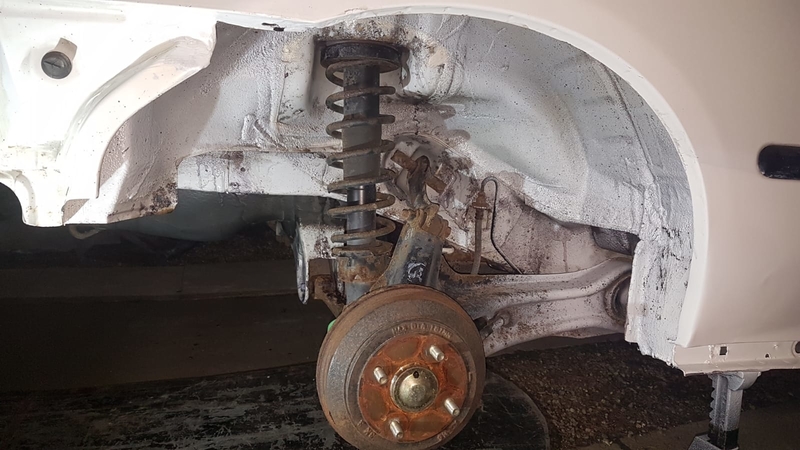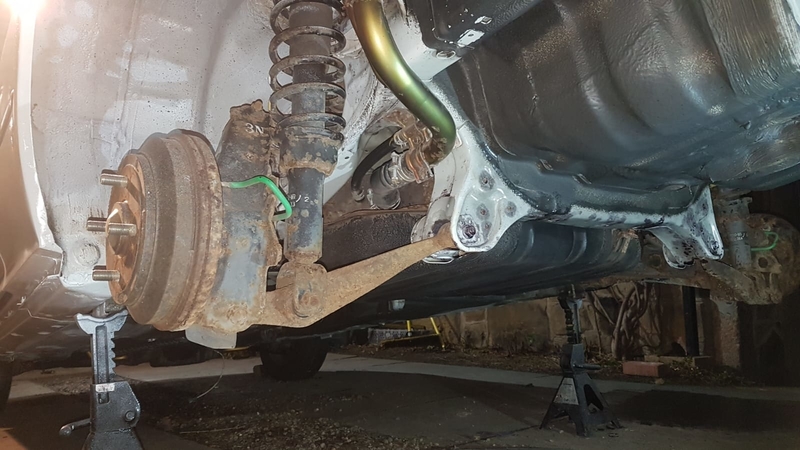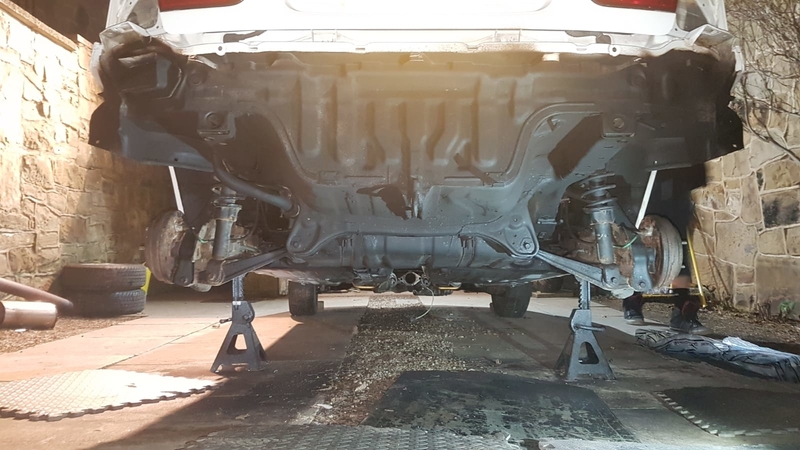 After the Waxoyl had dried, I fitted my new hardrace rear subframe brace and lower control arms with the ITR rear arb: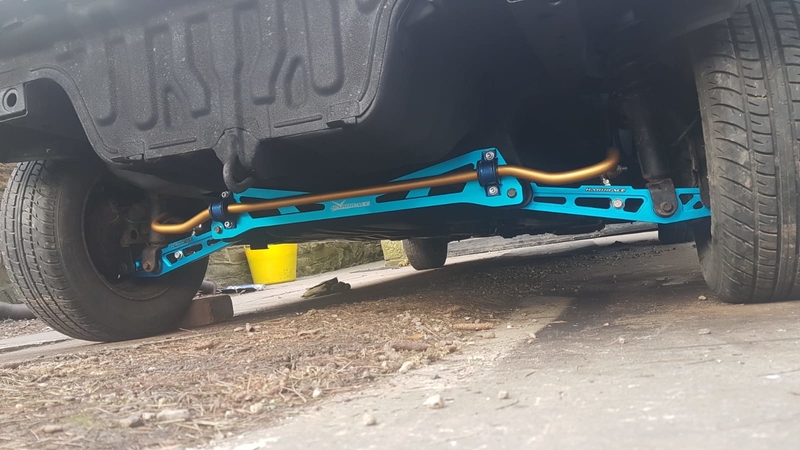 With that done I fitted the DC5 shifter box with a new k tuned shifter mount kit and k tuned shifter spring and bush: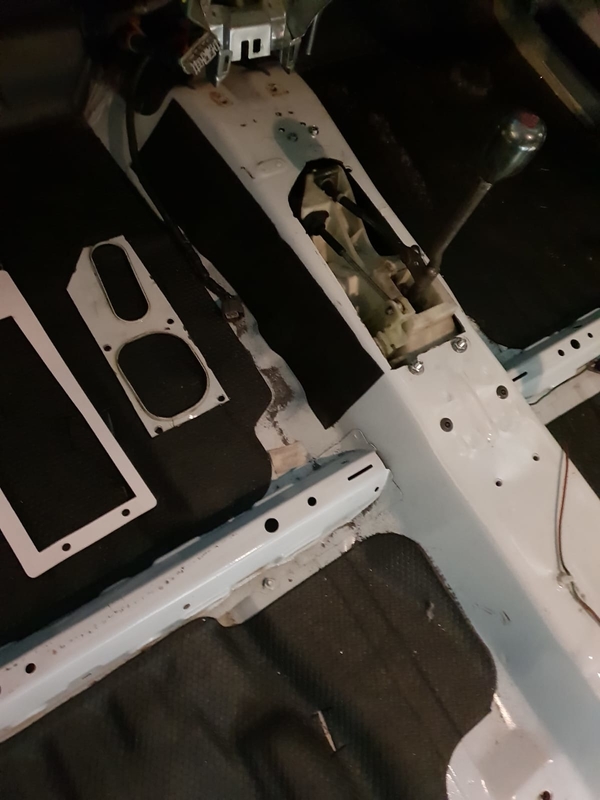 Now I'm only left with fluids, so I'm going with some normal antifreeze mix for the coolant, Fuchs titan pro s 5W-40, Honda oil filter, MTF III for the gearbox, then finish by bleeding the clutch.
I will keep updating as I go along.
Thanks for reading.
Last edited: