Joined

Mar 11, 2007
Messages

4,250
Seems to have come up a fair bit and was asked for a few pics so thought I would fire up a how to........
What you will need....
-Harness
-3 x short eye bolts
-1 x long eye bolt
-14mm socket/ratchet
-adjustable spanner
Remove rear seat belt, tbh if you are looking to run a harness I wouldn't advise running rear seats at all
Install 2 short eye bolts where the rear seatbelt was mounted, use the adjustable spanner to tighten up the eyebolts so they are secure. Pic of these installed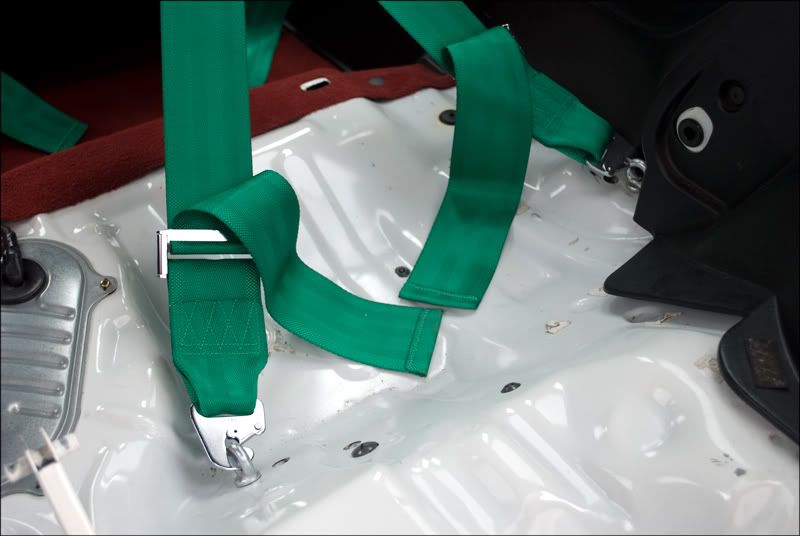 Now clip your harness shoulder straps and be sure to criss cross them and run them through the harness holes on your seat. Blue book rules stipulate for safety reasons that if the mounting points are a certain distance from the seat then the harness should be crossed, ek9 is beyond this distance hence why you should criss cross. Pic of the shoulder straps in place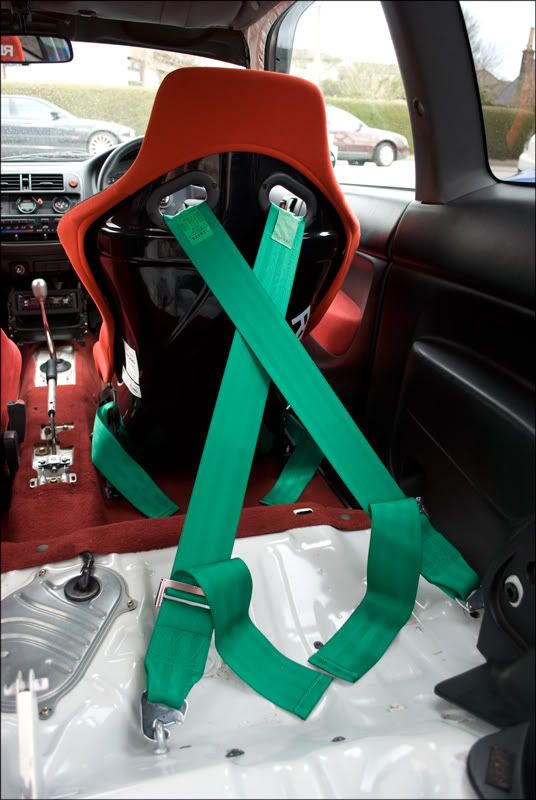 Next up, install the remaining short eyebolt to the seat subframe where the bolt normally secures your oem seatbelt buckle. IF you want to run your oem seatbelt too then just remove the bolt and replace with your eyebolt, simple! Or if you are removing the oem belt as I have then just remove the buckle and install the eye bolt, again use the adjustable spanner to make sure this is secure. Clip the lap strap in and should look like this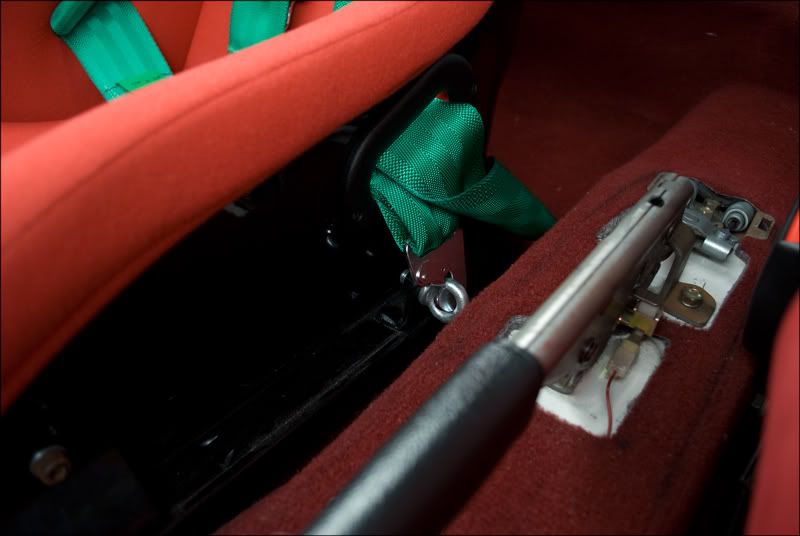 Lastly install the long eyebolt to the bottom fixing point for the oem seatbelt where it bolts to the sill, making sure to use all the oem spacers that the bolt runs through. You can take this oportunity to remove the oem seatbelt if you like, if not then just secure the belt back in with the eyebolt. When you are done and clipped in the remaining lap strap it should look like this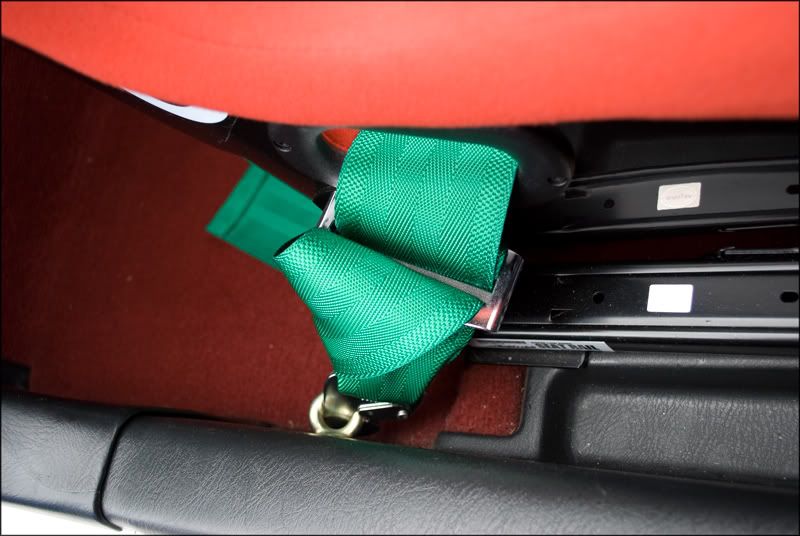 Obviously this is just a guide, I don't take any responsibility for your workmanship, although tbh it is a simple task and you would have to be a mong to get it wrong

Last up make sure that when you are adjusting the seatbelt, none of the straps are twisted, then:
-buckle up the lap strap, pull the straps TIGHT making sure the buckle is still centred
-buckle up the shoulder straps and then pull them tight, I find rocking back and forth settles the belt in place so you can tighten these further and thats you secure
Enjoy some added hold and safety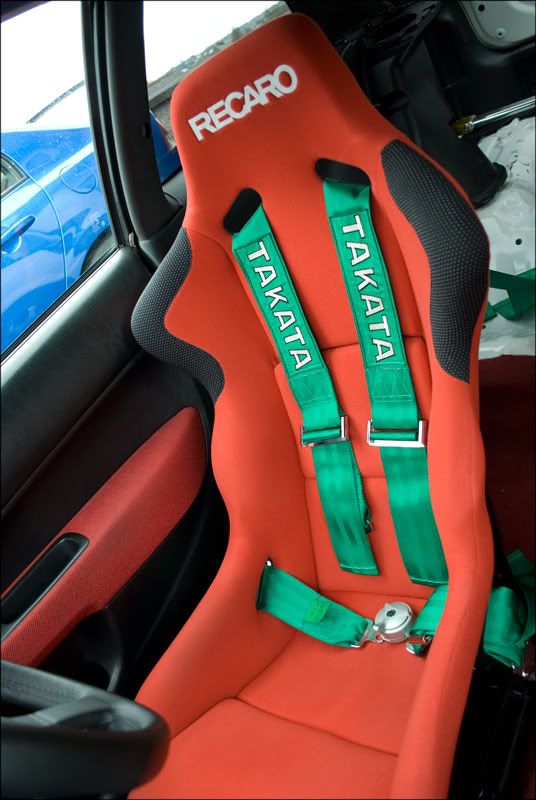 If you are serious, can improve the harness further by installing a harness bar, these run behind the 2 front seats, the harness straps run over the top of it, as a result the shoulder straps run at a straighter angle into the back of the seat thus improving safety in event of a crash.
Also there is limited adjustability in the lap strap that mounts to the seat subframe, it would be
preferable
to have a spreader plate welded to the exhaust tunnel in line with the rear of the handbrake, although not essential as you can see in the pics
Cheers
Steven